Jan 25, 2015 at 9:32 PM
Yep, you read that title right, a dating sim. Because who doesn't want to date all the cave story bosses as humans! (well, monster boys, but you know.)
This game will be done in ren'py, and I am not requesting any help, I can handle this on my own! But if you want to help with programming, hit me up on twitter.
Synopsis:
Just after the events of the original CS, Quote and Curly are called back to the island by Core, who has detected a "thing" that's threatening to take over the island! You play as Quote, and they must stop this being at all costs! But, of course, why not start dating someone? They could help on your journey quite a bit.
Features:
Lots of endings!
4 dateable bachelors! (and one seeecret one)
Really cheesy dialogue!
Roboguro!!!!
Original designs!!!
Fun fun fun
Gay as heck
And lots more as I get further into development
Screenshots: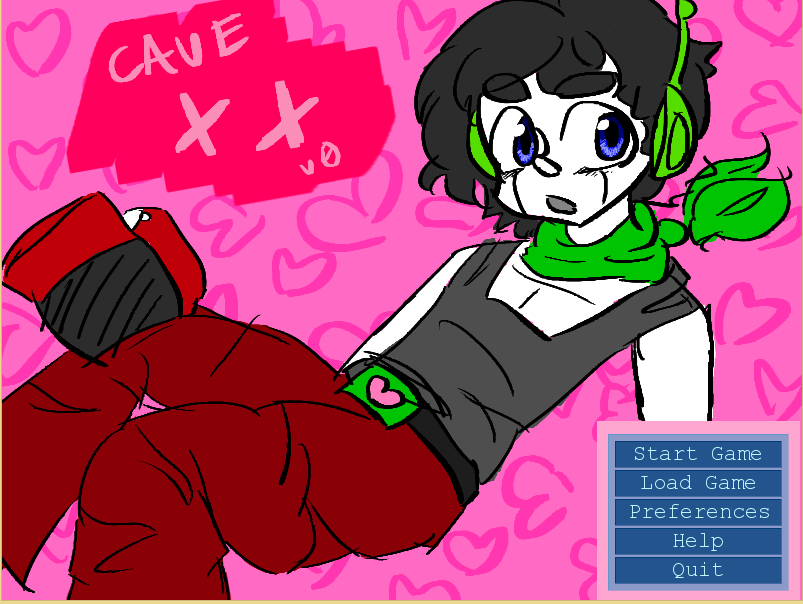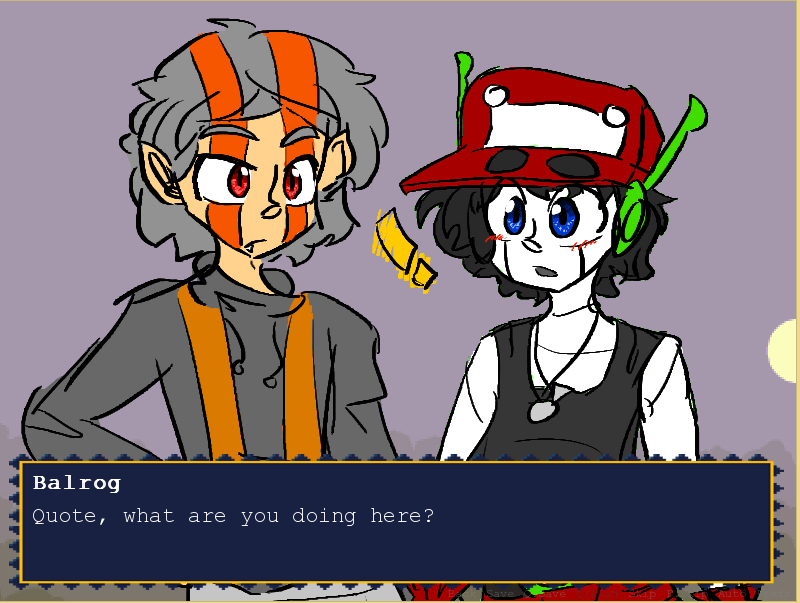 Bachelors: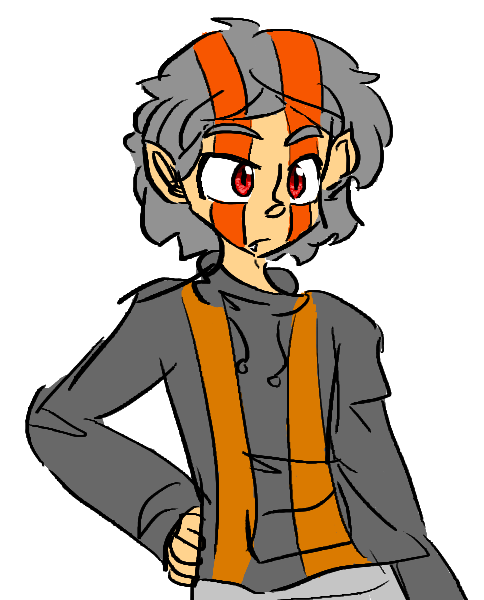 Name:
Balrog
Age:
??? (Looks 18)
Pronouns:
He/Him, It/It's
Blood Type:
AB
Species:
Demon?
Favorite Gift:
Cute Lingerie
Least Favorite:
Mystery Novel
Quote:
"Huzzah!" or "This shit is already way out of my league. I'm out."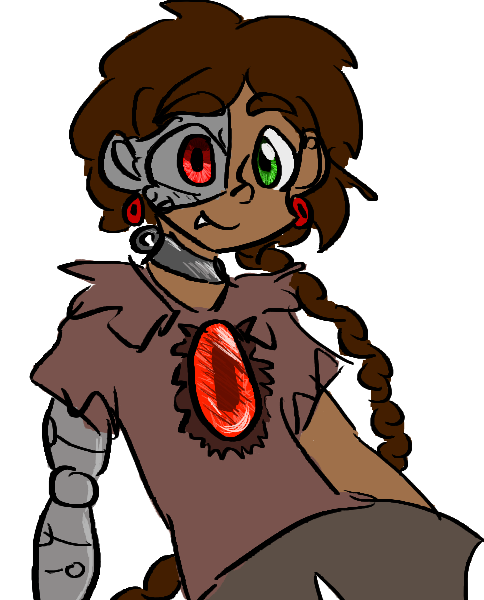 Name:
Omega
Age:
200 (Looks 17)
Pronouns:
He/Him, They/Them
Blood Type
: B
Species:
Cyborg (Youkai???)
Favorite Gift:
Flower Bouqet
Least Favorite:
PDA
Quote:
"I'm not that strong, that tall, that smart...B-But! I'll defeat you for sure!!!"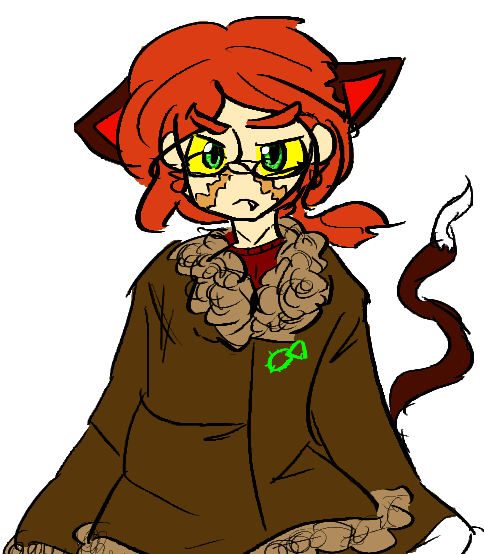 Name:
Monster X (Usually called 'X')
Age:
140 (Looks 18)
Pronouns:
He/Him, It/It's
Blood Type:
A
Species:
Nekomata/Cyborg (His arms are robotic, but are obscured by his Huge Ass Coat)
Favorite Gift:
Catnip
Least Favorite:
Catnip
Quote:
"Don't underestimate the power of machines! Or I'll run you down with my tank. Asshole."
~More coming soon!~
FAQ:
Is Curly/Misery/Sue/Toroko datable?:
Nope.

Release date?:
No clue!

Is this a joke?:
Haha, you wish it was.

This is dumb:
i know

Your art sucks:
cool beans

Get this sjw shit off of my cave story!!!!1!!!!
:3c
I'll be posting updates as I get along in development. Thoughts about this dumb bullshit im making?