May 14, 2011 at 6:30 PM
Forum Moderator

"Life begins and ends with Nu."
Join Date: May 28, 2008
Location: PMMM MMO
Posts: 3712
Age: 28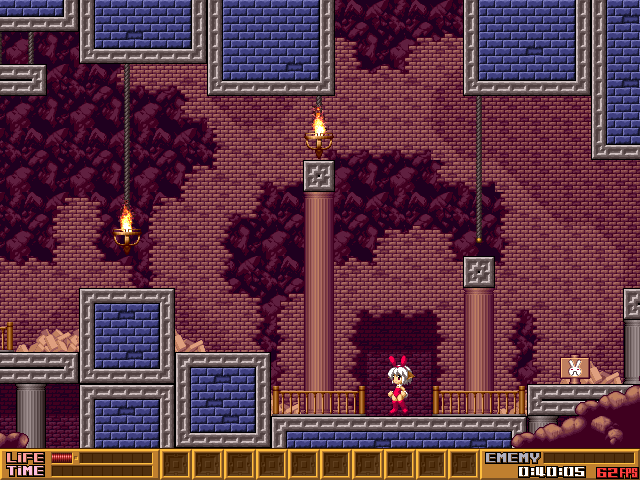 Bunny Must Die is a Metroidvania title. It has a quirky story and is pretty fun to play. It is a bit difficult, but it's still a lot of fun. One of the more interesting mechanics the game offers is the ability to freeze (and eventually reverse) the flow of time.
TvTropes said:

The introductory plot is as follows. After being near a cattomic power plant explosion, poor Bunny has been cursed with a pair of cat ears. Soon, a "fat messenger of god" appears and guides her to the Cave of the Devils to help get rid of her curse. Unfortunately for Bunny upon entering the cave, the "fat messenger of god" gets attacked by some random steer, gets stabbed twenty four times by its horns and dies.
Luckily for Bunny, the steer just wanders off after killing him. Unluckily for Bunny, she is now lost in the Cave of the Devils still needing to find a way to remove her curse.
Buy Bunny Must Die Here
(apparently this isn't freeware anymore, or maybe it never was? I don't know)
I've only recently beaten this game, and I've yet to find every item in the game. An alternate mode called "Chelsea and the 7 devils" unlocks if you beat the game with 7 hourglasses.