Aug 12, 2013 at 12:31 AM
I was curious as to why there are no mods for a mega man cave story experience, until I found out that there is no metroid or pokemon or kirby mod for cave story, it's not that easy.
So this is just an idea of how this could work out, maybe creating levels and pixel editing tile sets to be more like a mega man game.
Making bosses... well, give you sub items and powerful ones give you weapons?
How about what I'm doing?
All I did was create a mega man sprite like so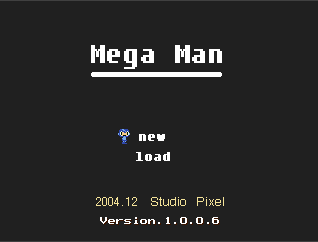 Please give me idea's so I can possibly work on it.
Currently more aesthetic with mega man graphics along with the first and second level almost done, feedback time?
There is an intro stage you must pass first before you can continue with the game, various levels will be edited.
"This is NOT a community project, your proof is that this mod is on hold until I work on it myself, anyone helping is just doing that."
http://www.youtube.com/watch?v=2paoglFJTRw