Mar 26, 2016 at 5:15 AM
Discord Group Moderator

"What're YOU lookin' at?"
Join Date: Jan 18, 2013
Location: Anevandos/Ayenras
Posts: 1118
Age: 21
I've already mentioned this game, but I really must reiterate how absolutely the Unofficial Squaresoft MUD has taken over my life.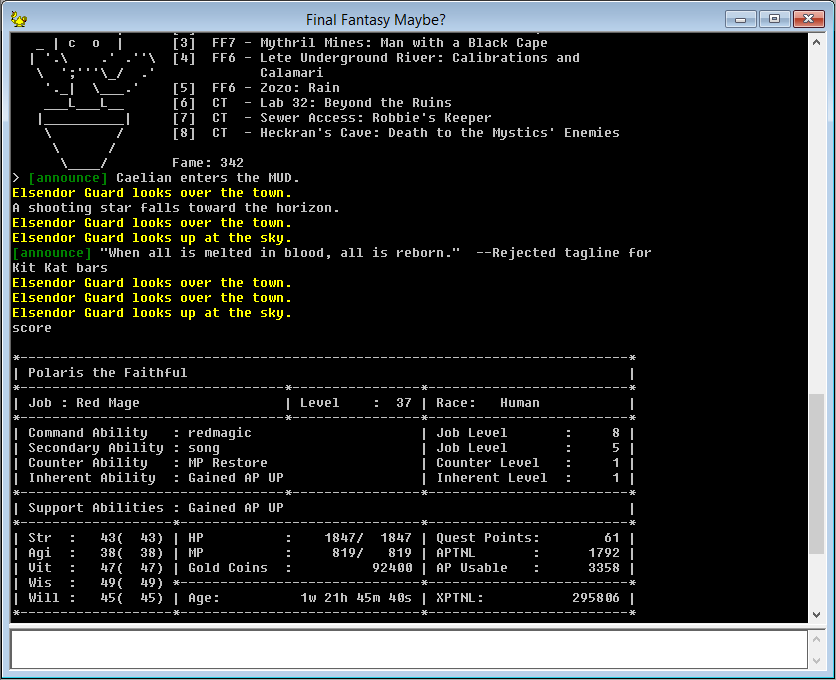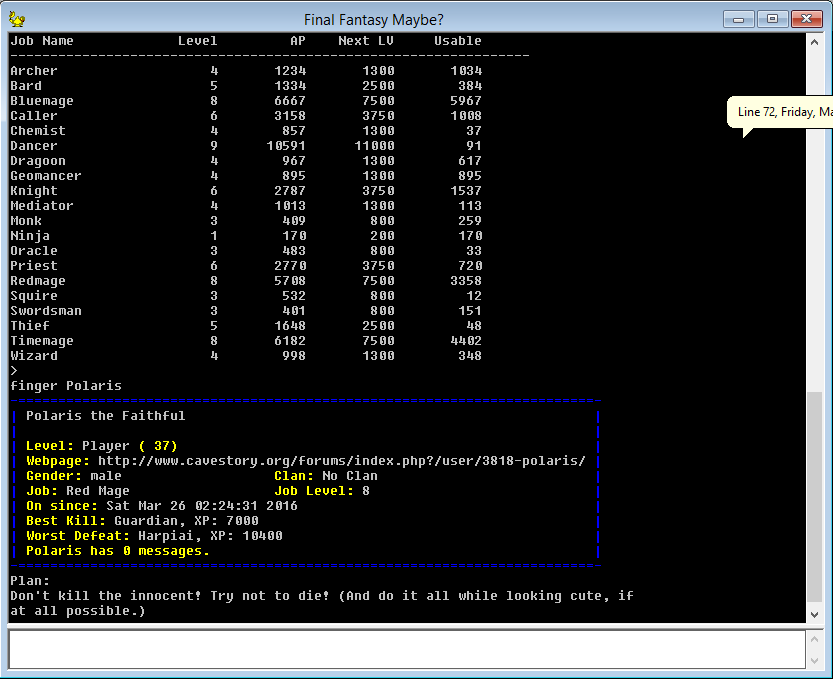 35 levels, dramatic losses, lots of encouragement, almost 2 weeks of playing time dampened by the many late nights spent nodding off and having my battery die while in the game - yeah, I'm doing a lot better now than "just out of Newbie School". Yesterday I sat down and played Kingdom Hearts, and today I played Mage Gauntlet and Groove Coaster, so it's possible that the hold is finally weakening. I'd like to have my life back soon, so let's hope so.