Feb 18, 2015 at 8:07 PM

"This is the greatest handgun ever made! You have to ask yourself, do I feel lucky?"
Join Date: Jul 15, 2014
Location: the struggle
Posts: 94
Age: 18
(Pretty sure there isn't a thread for this yet.)
The Escapists is a game developed by Mouldy Toof Studios where you play as an inmate slowly working out an escape plan.
You interact with the other inmates as they are vital to your escape. You can establish friendships with them so you can buy items off them for a cheaper price or just beat them up for items.
You can increase their liking to you by giving them items (specifically weapons) and doing favors for them from distracting guards during roll call to beating up Chris.
You can increase your chance of beating them up by upgrading your strength (how hard you hit and how many hits you can take), speed (how fast you hit), and intellect (being able to craft certain items, specifically weapons).
Once you plan out your escape, you can put it to action. Digging your way out, cutting the fence at night, and beating up all the guards and running out are all possible escape plans.
The game is available on Steam and
currently on sale.
The game will also be available on X-Box ONE and the PS4.
Some screenshots I took.
WARNING: REALLY BIG.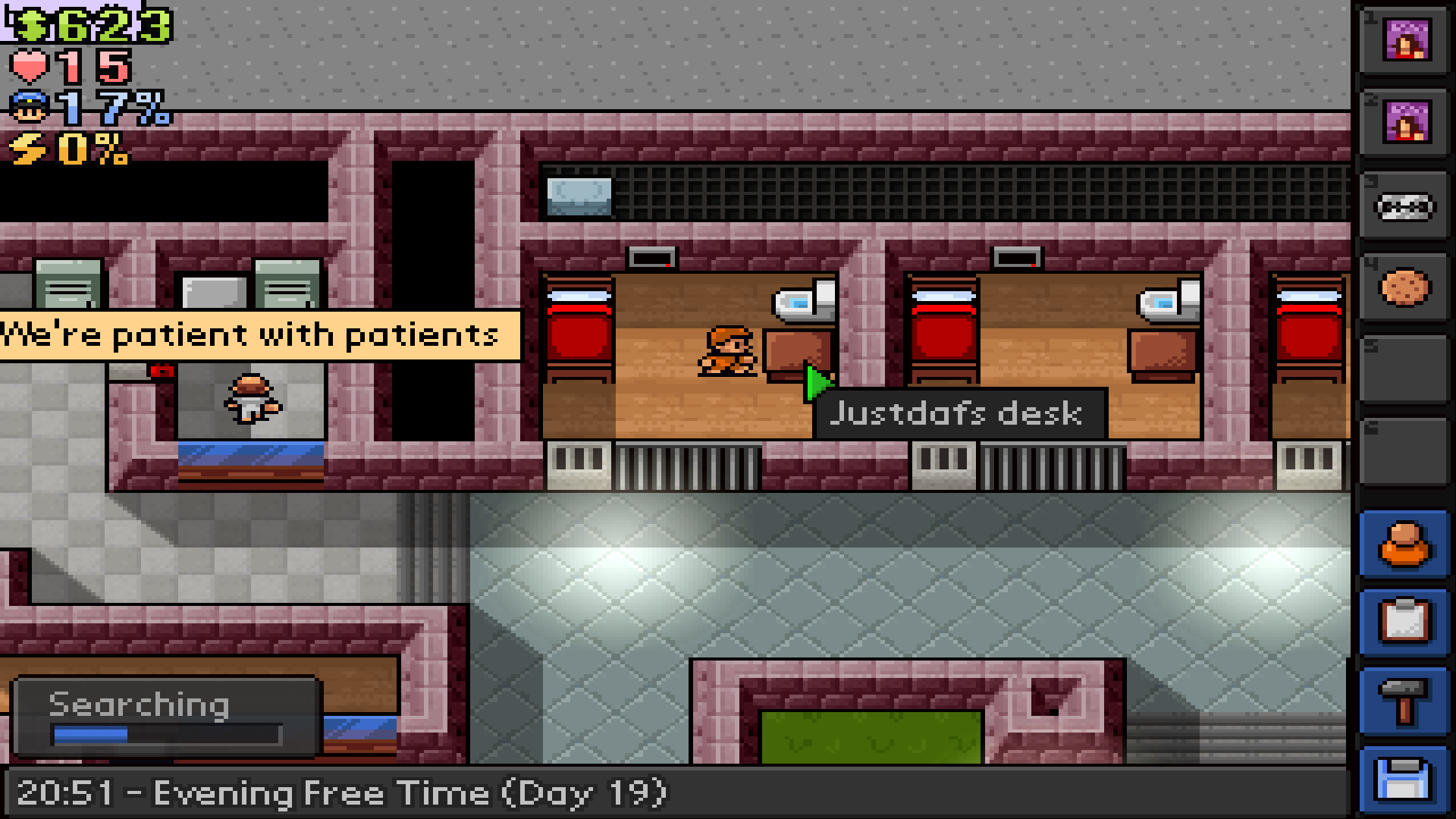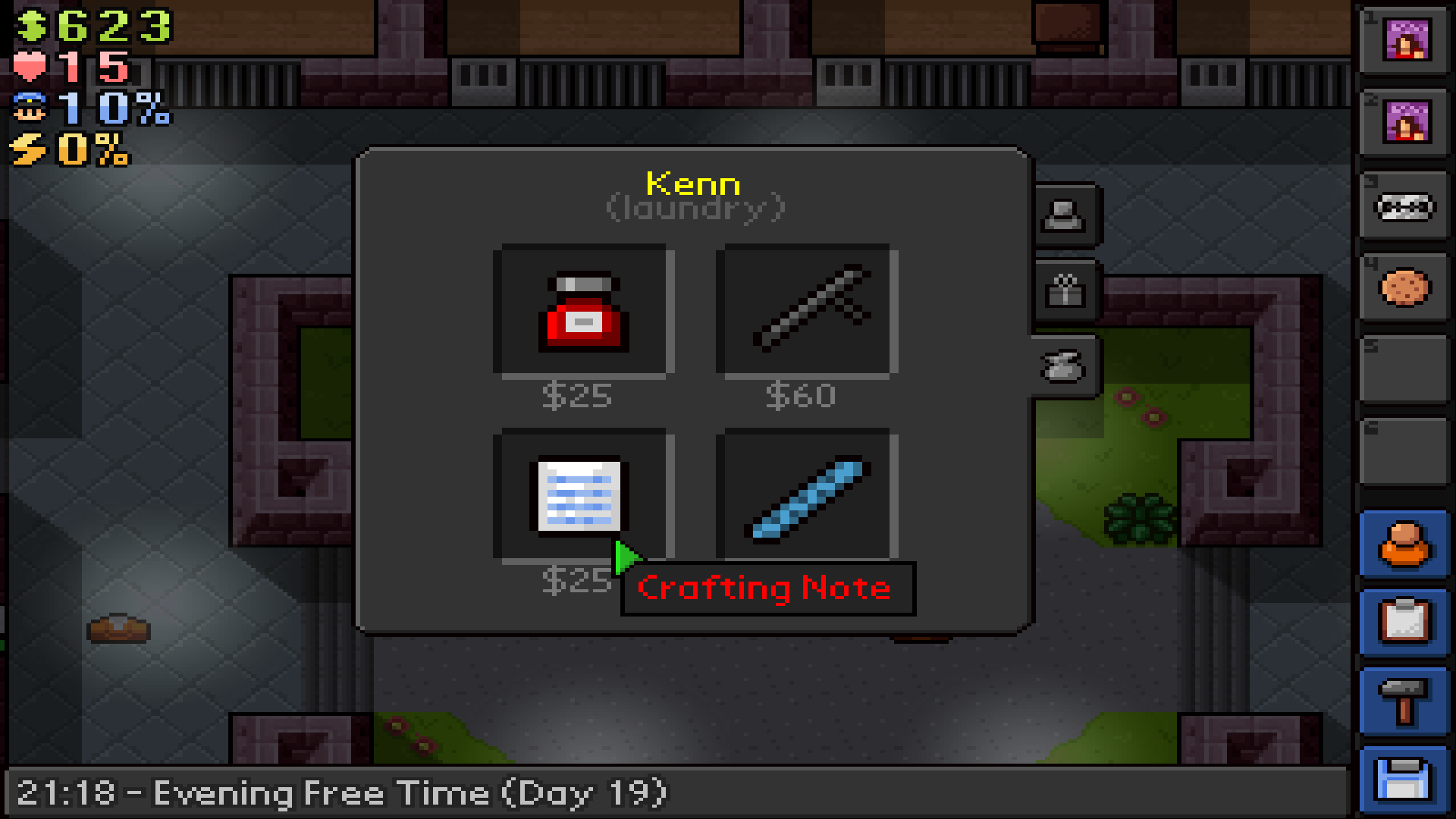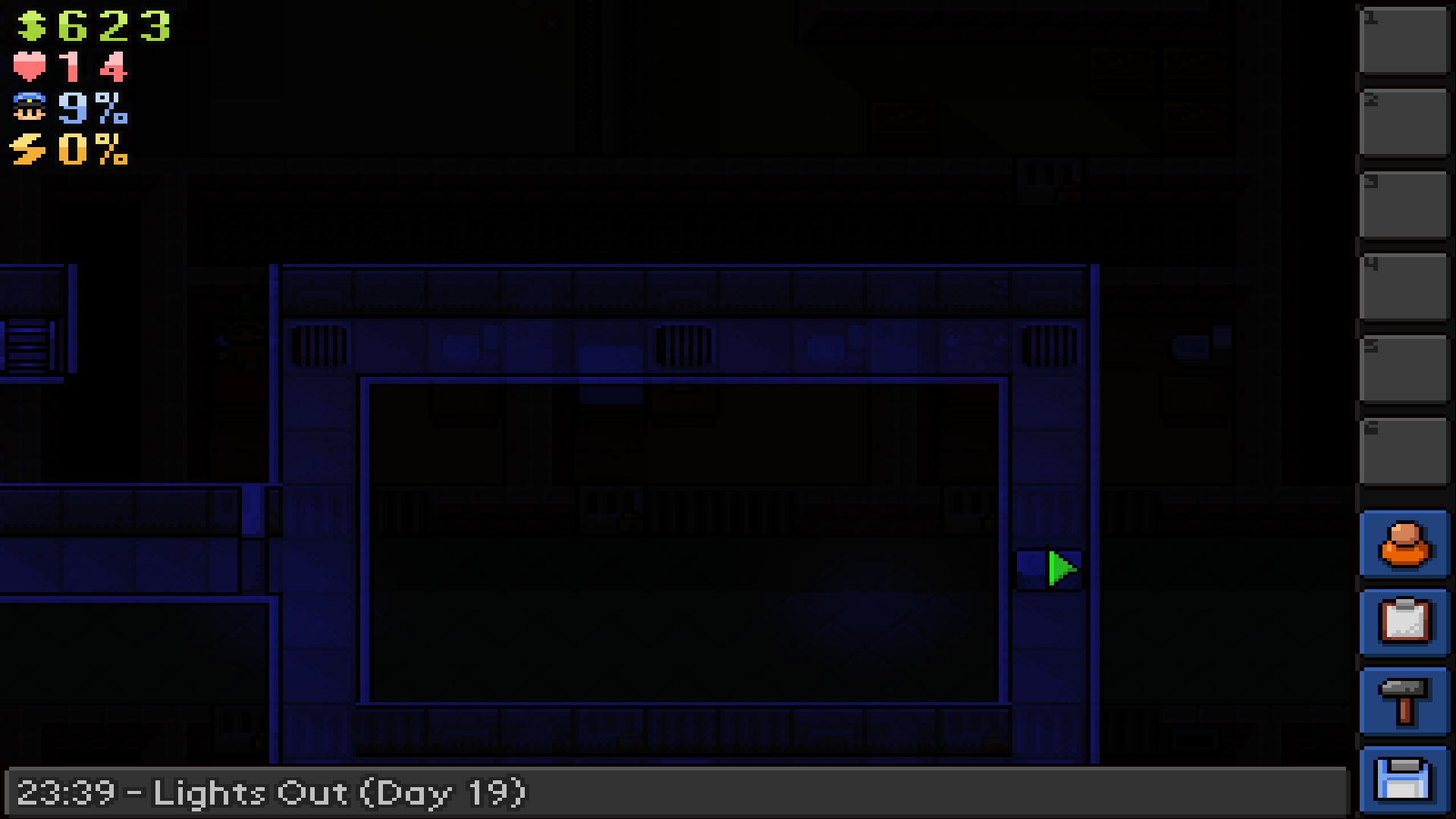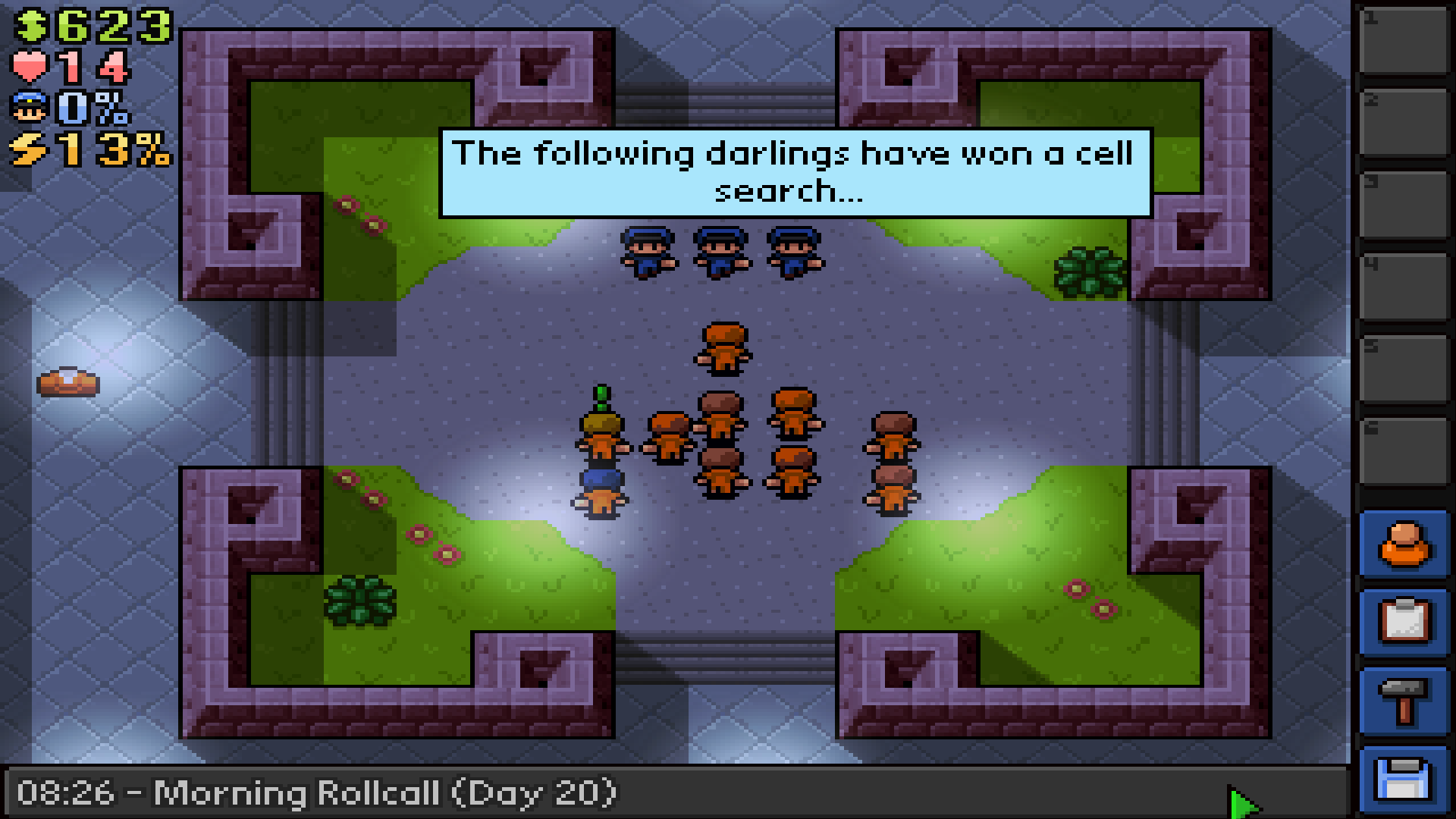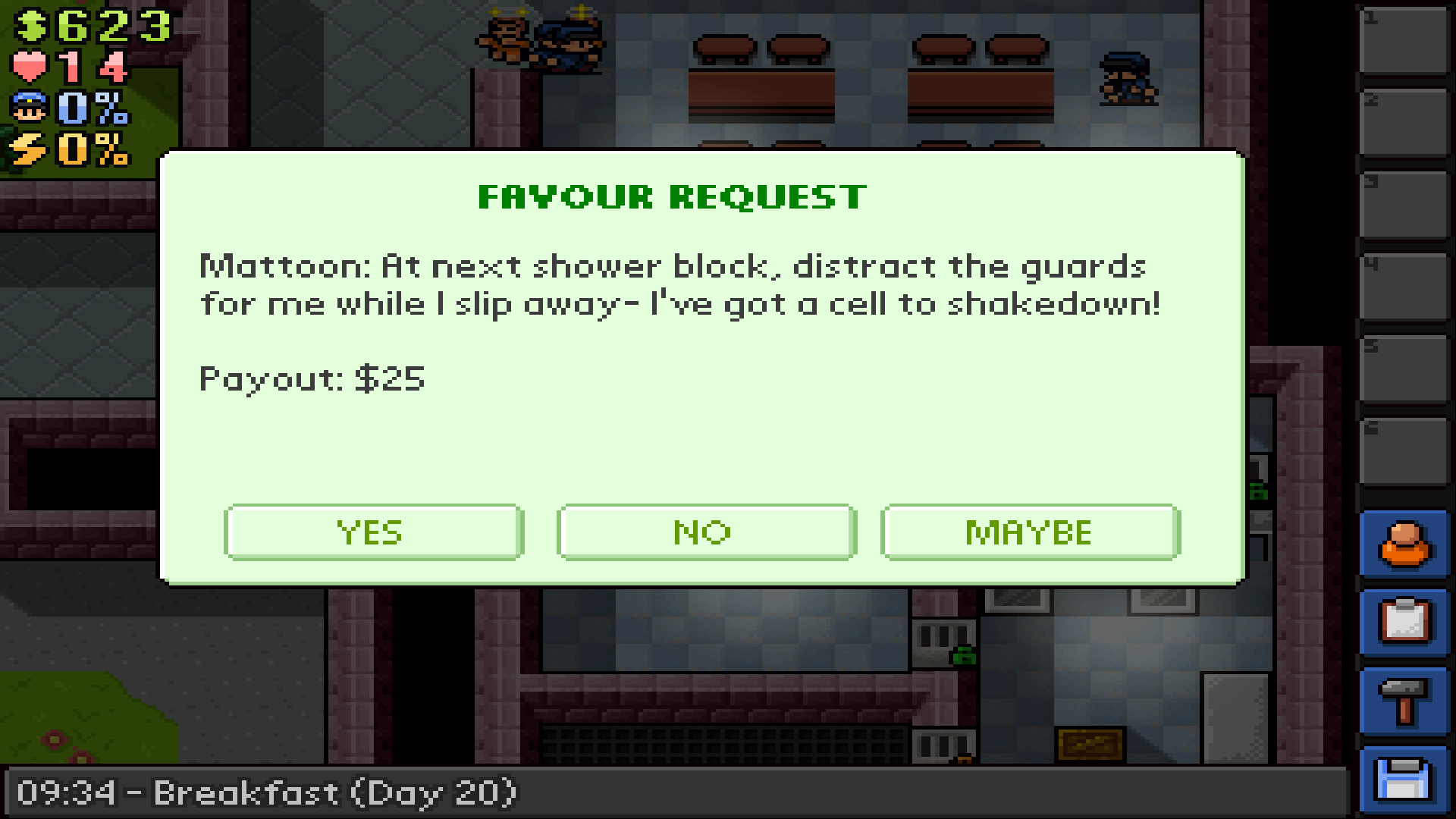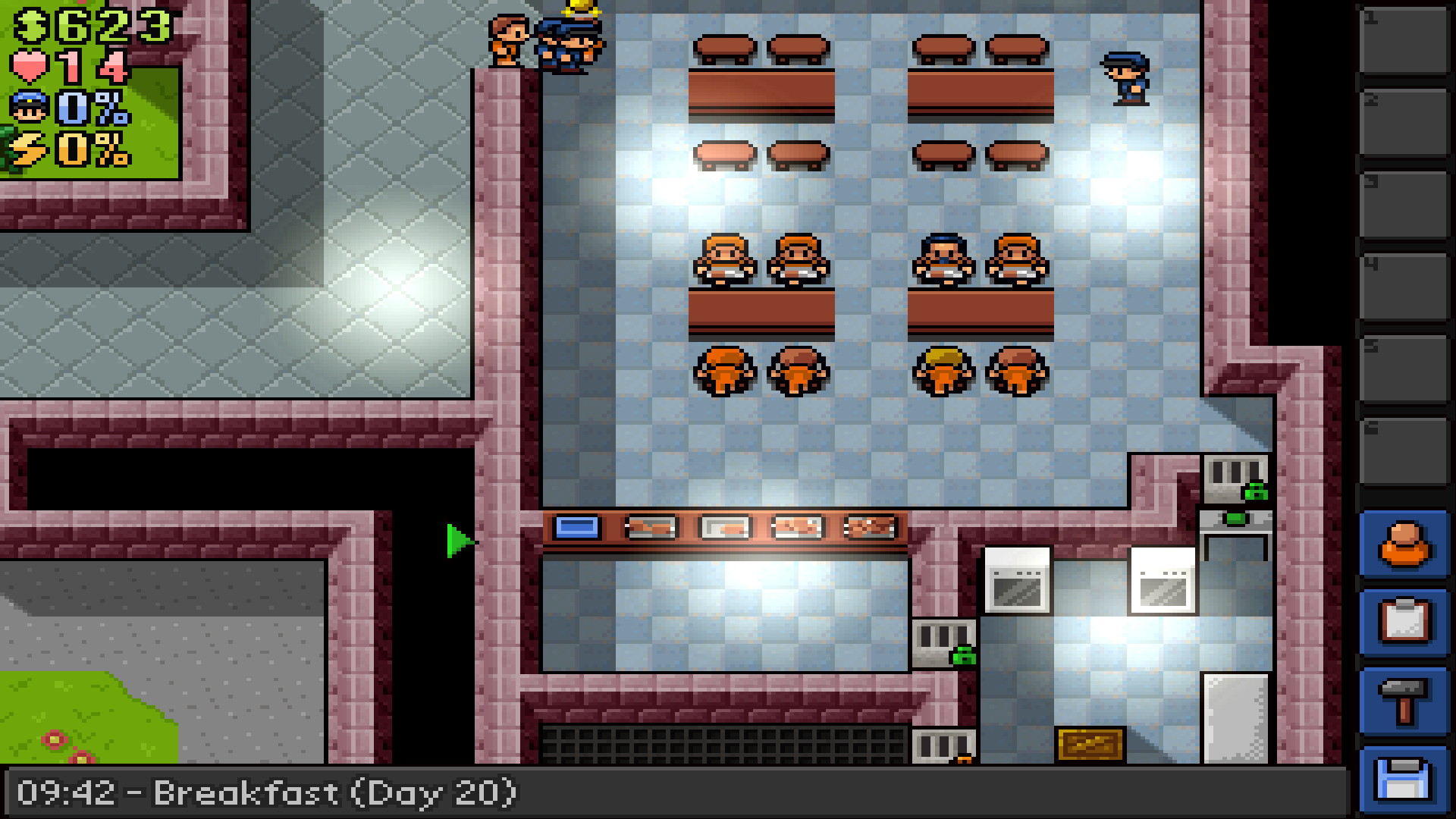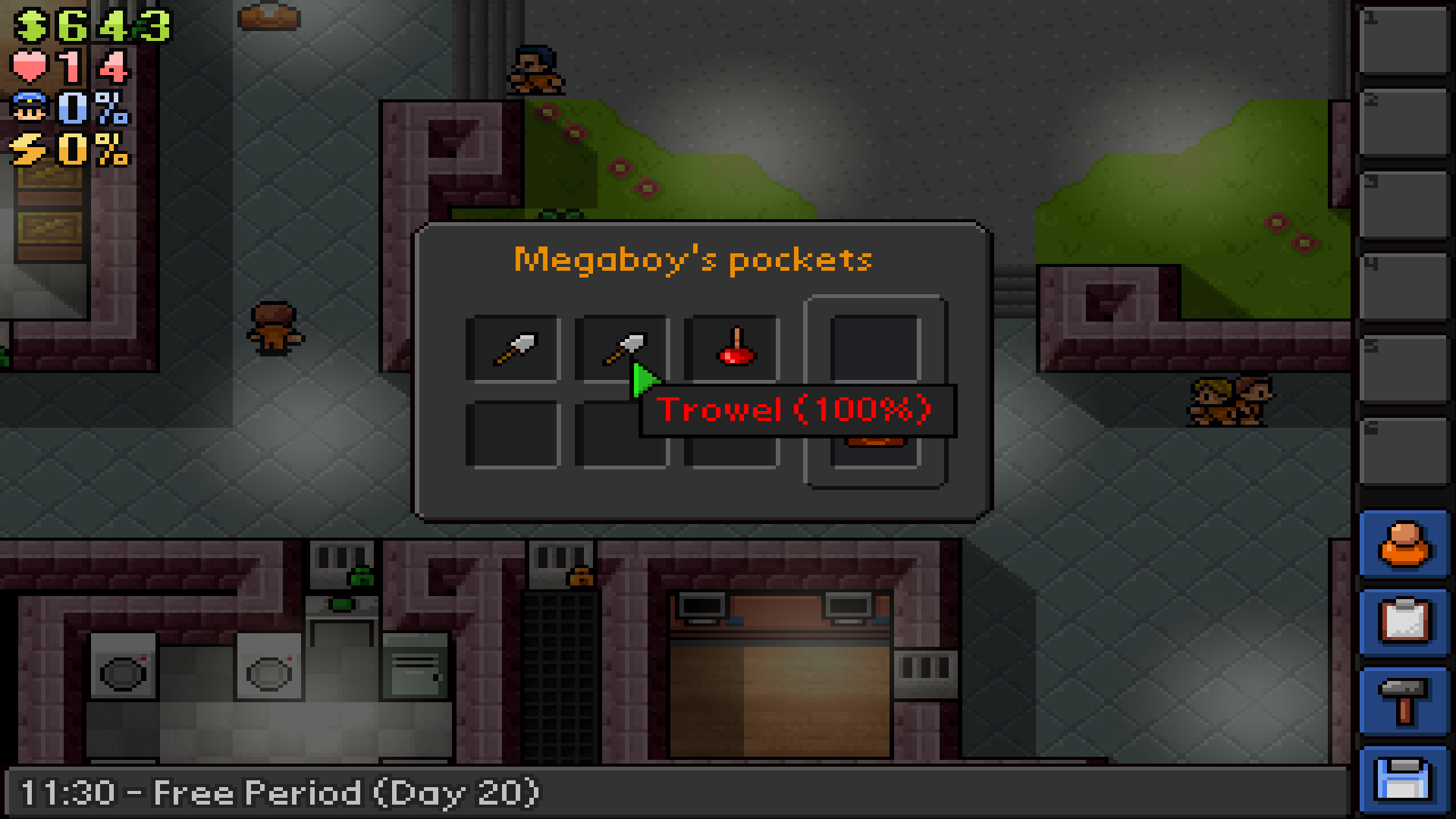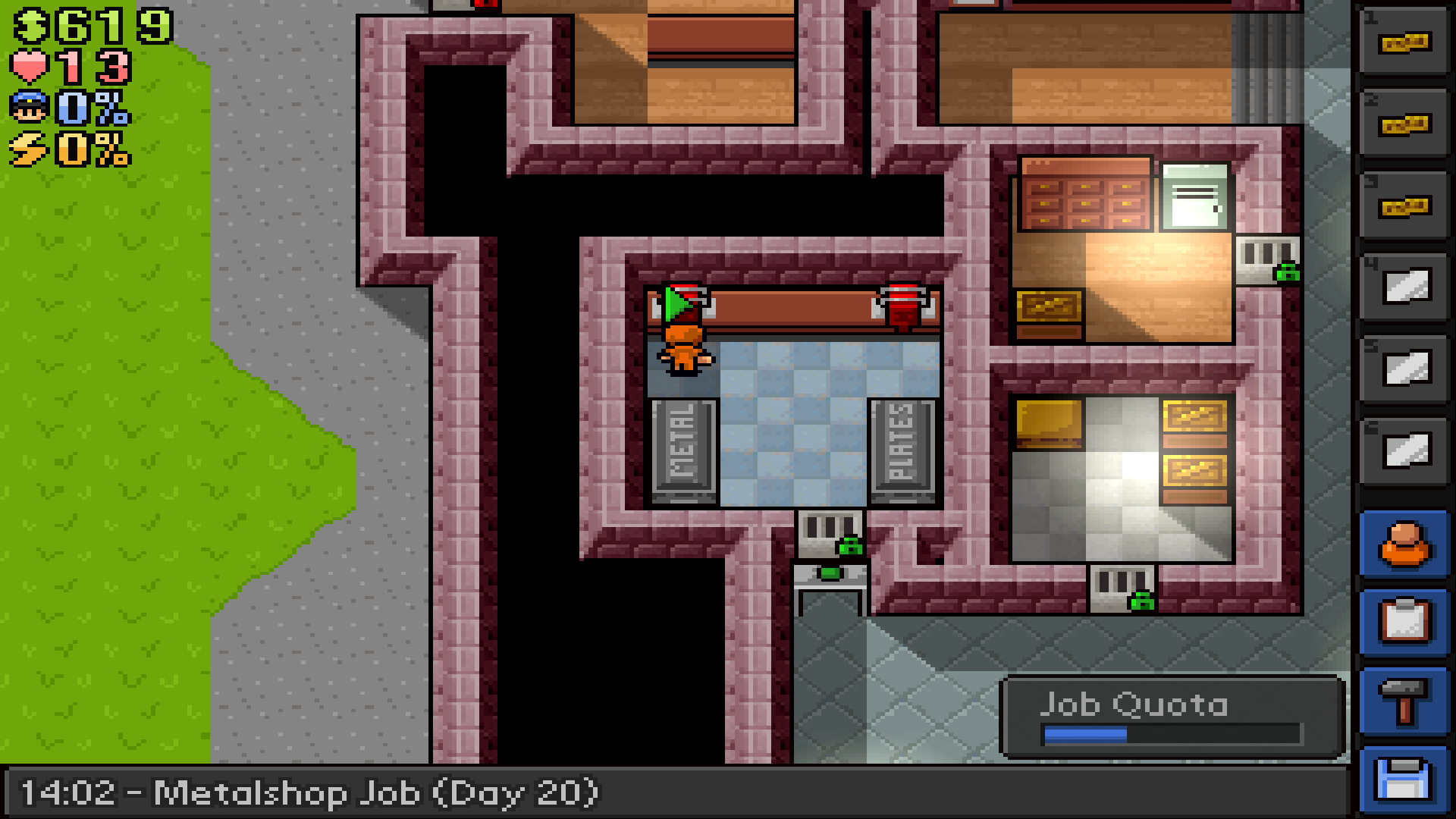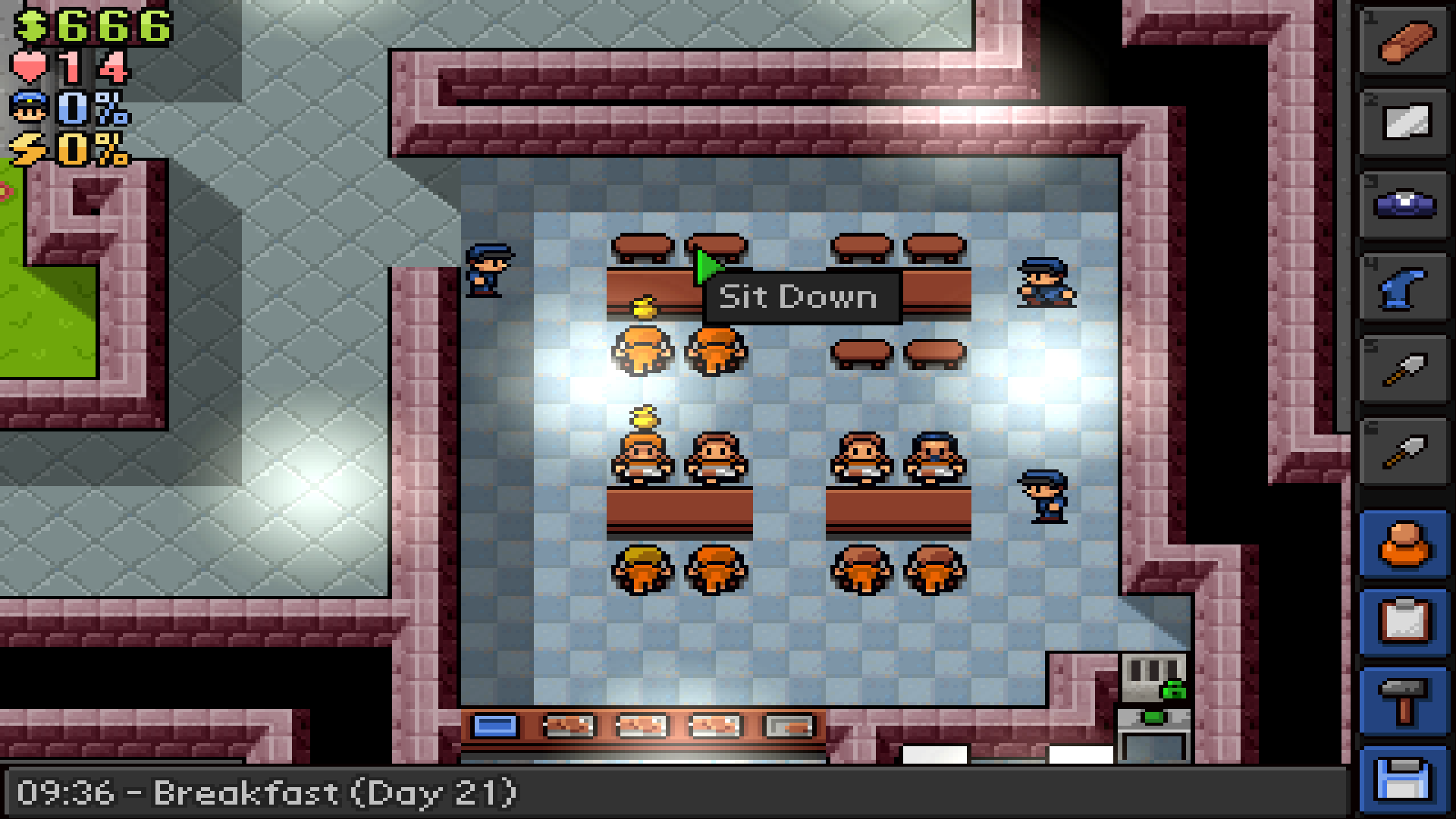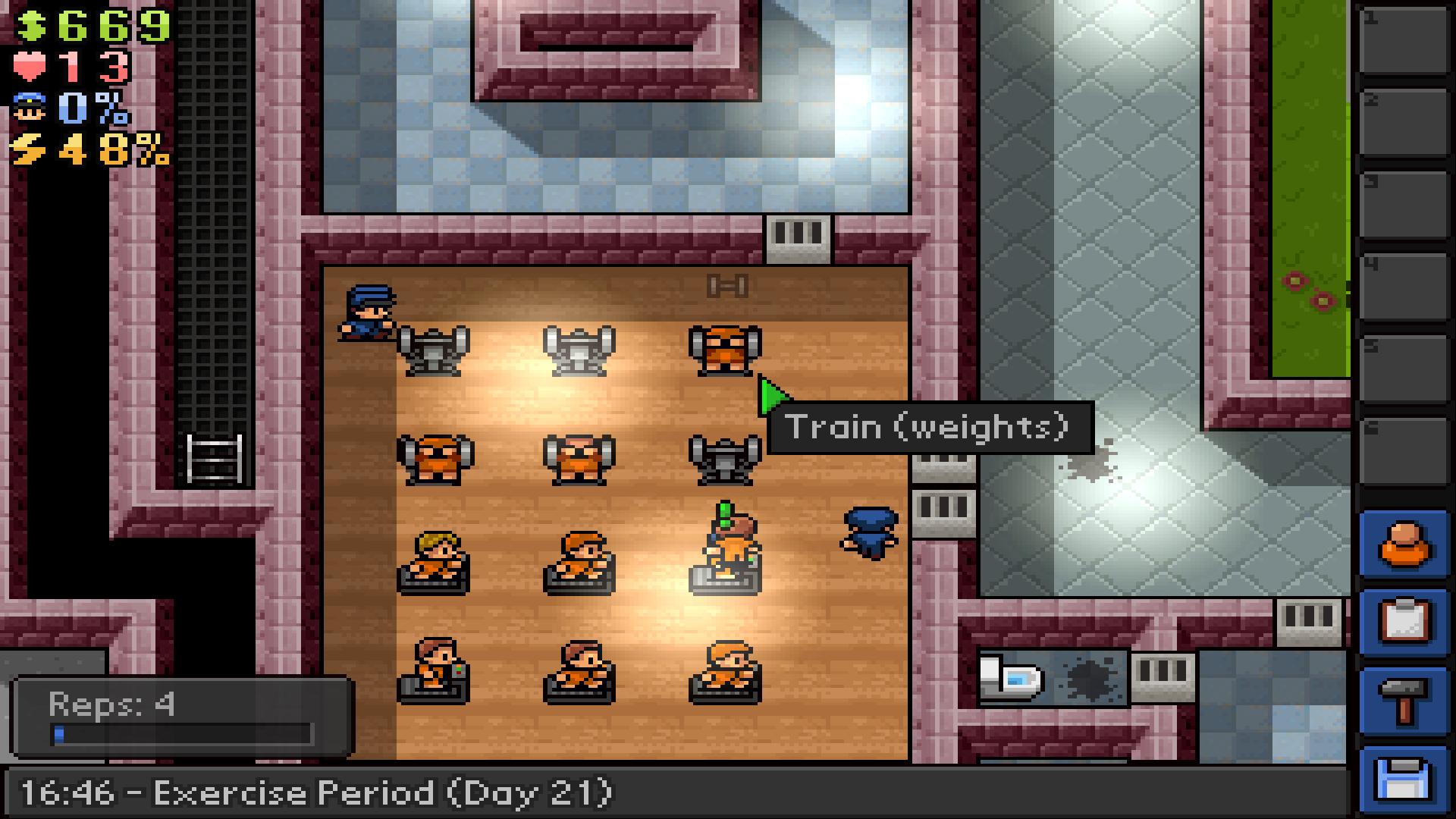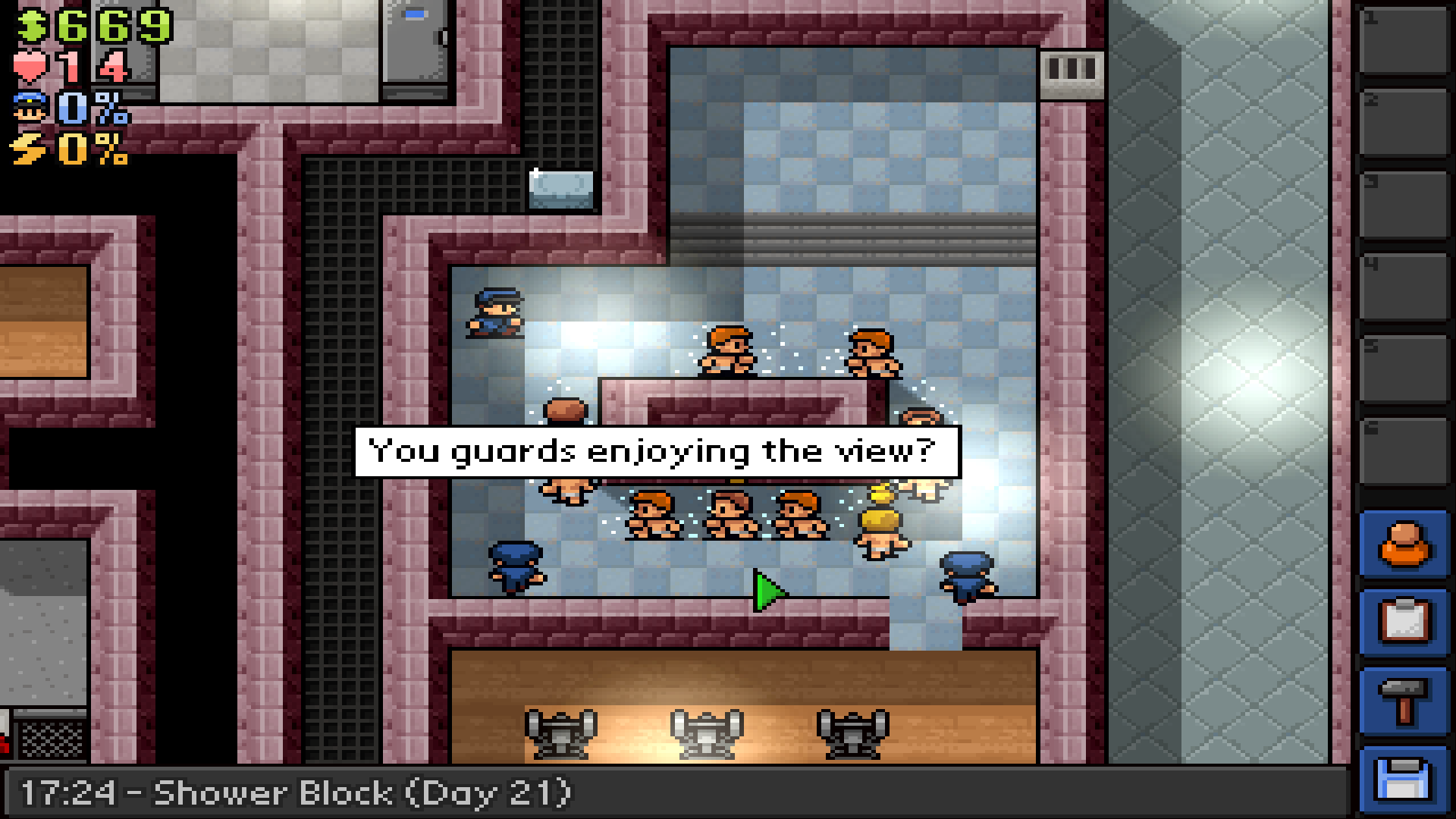 I highly recommend this game to anyone who has not picked it up yet.