Oct 7, 2011 at 5:34 AM

"Wow! The more I drink of this magical beverage, the more games I can play! Wheee!"
Join Date: Oct 7, 2011
Location:
Posts: 24
Well, it's not a Cave Story mod, but it's a mod involving Cave Story!
I started making a Polar Star model, just for fun. Then I made another one, based on the Blade. Then I got the idea to make them into Team Fortress 2 weapon reskins, because hey, there aren't many good ones online (Painted blue weapons with stars on them? Boring).
Fast forward a few weeks, and now I have a three-man team, who have been a tremendous help, and many, many items made. And as fortune turns out, Just as we near completion of this fan pack, I find that Nicalis is releasing Cave Story to Steam, which adds the potential of these things actually being released into the game as promo items! (For those not familiar, Team Fortress tends to release weapons and hats as promotions for upcoming Steam titles).
The funny thing is my team itself: Though I played the hell out of Cave Story, the other two have never even heard of the game until they saw my Polar Star. So I wanted to get input on an actual community of Cave Story fans for ideas and stuff. And to show off, but that's another thing entirely

And, appropriate for the first two things I started, the Polar Star and King's Blade are the first to be finished, and I'll show them off here:
And if you like what you see, the rest of the pack can be found here:
http://forums.tf2mods.net/showthread.php?tid=193
Any comments, input, etc., is greatly appreciated.
EDIT: It appears my youtube videos don't wanna work, so I'll upload some screenshots instead: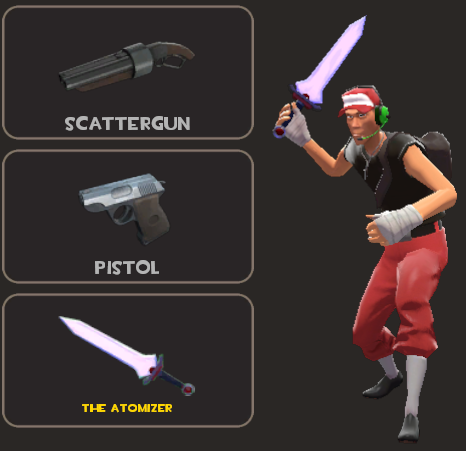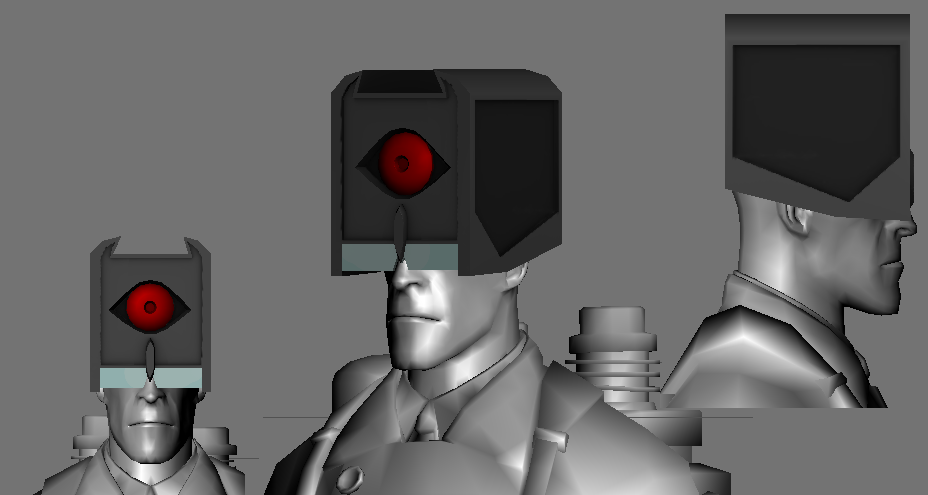 These last two, the Spur and Super Missile respectively, were made by the other two members of my modelling team, Jalcober and Tal.