Jan 1, 2012 at 3:45 AM
Forum Moderator

"Life begins and ends with Nu."
Join Date: May 28, 2008
Location: PMMM MMO
Posts: 3712
Age: 28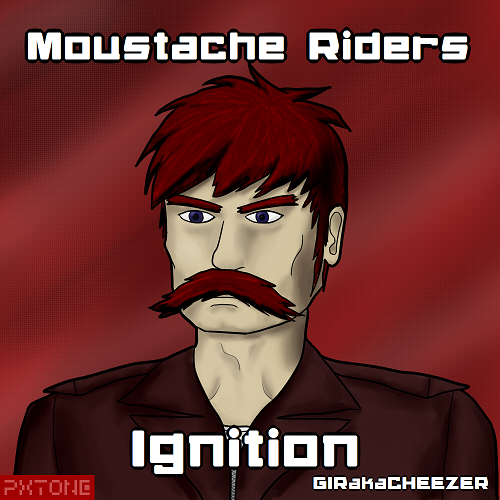 Moustache Riders - Ignition
(ZIP containing loopable pttunes)
I'm happy to announce the release of my first album on Bandcamp, "Moustache Riders - Ignition". Each track can be purchased individually for a minimum of $1 per track, or the whole album can be downloaded for free (you have to go to pay for the album, but just enter "$0.00" as the price you want to pay). This may seem absurd, but it's because Bandcamp only offers a limited number of free downloads, so they've got to count (get it while it's still free!). The album consists of 11 original tracks composed entirely in PxTone, chiptune style.
Please give it a listen and let me know what you think of it! Any and all feedback is much appreciated.