Mar 22, 2013 at 10:19 PM
Forum Moderator

"Life begins and ends with Nu."
Join Date: May 28, 2008
Location: PMMM MMO
Posts: 3712
Age: 28
So I am going to be doing a Let's Play of this game. This will be my first LP (and possibly the only one). It will be a screenshot Let's Play of Dangan Ronpa, a mystery adventure game for the PSP. This will be a mostly blind LP (I read the first chapter or so already). Also the let's play will also be hosted here:
http://letsdoletsplay.tumblr.com/
I will be doing my best to translate all of the text encountered in this run. But only my best. If you see any translation errors (or any english/grammatical errors), please tell me about them.
I will be running the game on an emulator so there will most likely be no videos or anything since the emulator runs a bit slowly as it is.
Master List of LP parts:
There is no longer a master list, the thread is easy enough to navigate anyways as most of the posts are just LP parts.
Chapter 0 Part 01 is in the spoiler tags: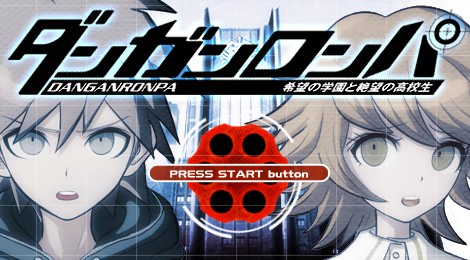 So here we have the Title Screen of the game. The character that's on the right is different every time you load the game up I think, so they're not particularly important. The one on the left, whose name we don't know yet, is our main protagonist. We'll be learning more about him shortly.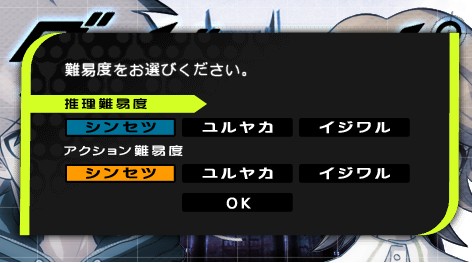 Here we have 2 settings to set before starting the game: "Reasoning difficulty level" and "Action difficulty level". We can set them to either "kind", "easy", or "malicious". I'll be setting it to kind, since I haven't played this before, and the emulator is a bit slow sometimes, so I don't want it to get too hard.
And now we can actually begin the game.
The game actually starts out first by showing you this clip:
link
. It's a bit random but maybe it will make sense later...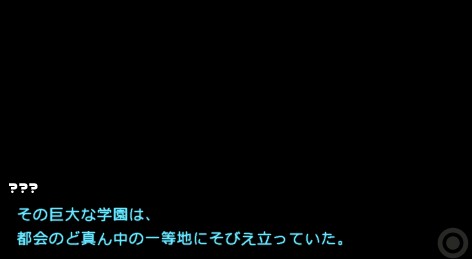 That huge academy, in the middle of the city it stood on first class ground.

In fact… It was almost like it was the center of the world…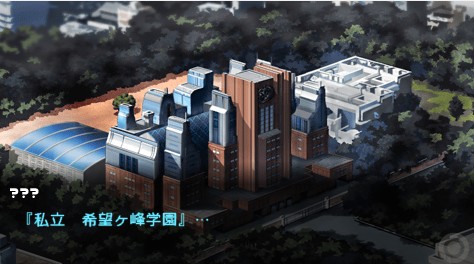 [Privatized School, Hope Peak Academy]

Collecting the super-first-class high school students of every field, with the purpose of educating them, it was an academy with super privileges granted by the government.

If a student graduated from that academy, it was the same as already being successful… that much was said about it.

Holding a history said to be some hundreds of years, it seems to be an academy with an ongoing tradition of releasing talented individuals with great prospects into various fields.

With the goal of educating this "Hope" that is bearing the country's future, it is naturally appropriate to call it the "Academy of Hope".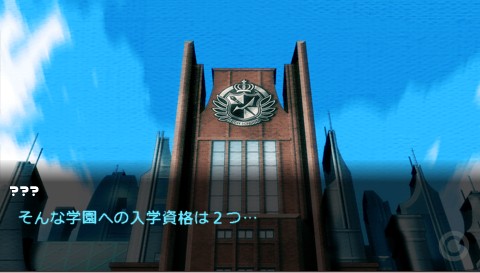 There were 2 requirements for entering that academy…

"You must have taken the entrance exam"
"You must be super-first-class in every field"

There was no recruiting for new students, the academy only permitted students it had scouted from the surrounding area to enroll.

With all that "super" attached to it, in front of that Super amazing academy's gate…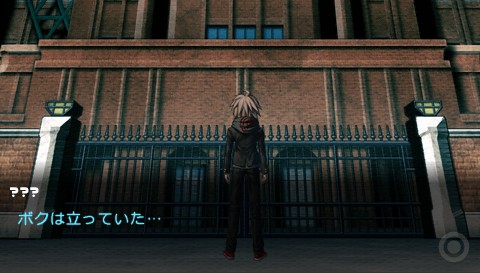 …I stood.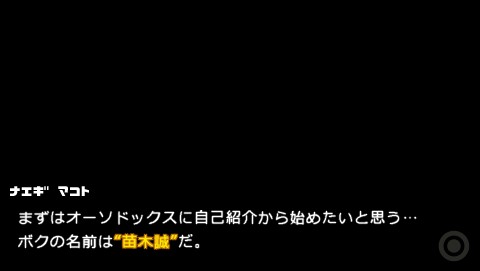 Naegi Makoto:
First I think I'll start with an orthodox introduction… My name is "Naegi Makoto".
My looks, as you can see, are that of an average normal high school student; There's no helping that.

My friends are the same…

My personality, skills, grades, there's nothing special about them.

If you don't have any special hobbies or plans, or you aren't a mutant, you can't stand out.

If you want to know my favorite idol, manga, music or movie…

Just look at the ranking numbers once. The one at the top is probably my favorite.

Even if you'd call it taking the easy road, the normal of the normal…

…that's me.

Even from the start, I did an orthodox introduction. I think that's a good example of how normal I am…

Well, if I were to say I had a strong point, the only one would be…

That I'm a bit more optimistic than most other people… I think.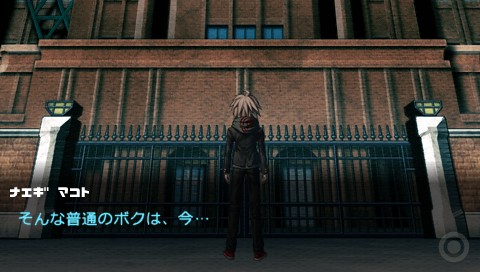 The normal me, right now…

Is standing in front of the abnormal Hope Peak Academy.

I really have come to an amazing place… Someone like me… Can they really make it at this academy?

As you would expect, I took in this academy's overwhelming presence.

But, it wasn't impossible for me to come here. To help you understand that…

First I should explain last night's "preparations".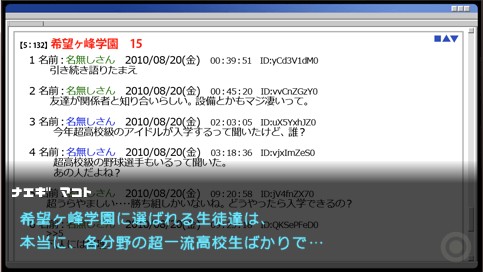 The students selected by Hope Peak Academy are really all super first class high school students in every field…

There's even a thread on an online bulletin board solely about those selected members…

While doing my preparations, I took a peek at this…

There, all the normal threads had fallen way to the "Super High School Level" threads.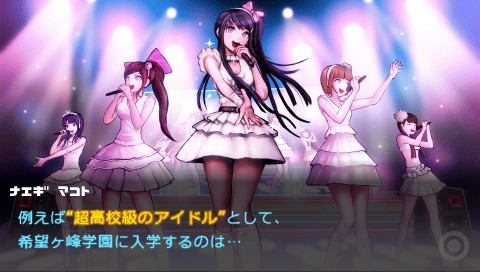 For example, the "Super High School Level Idol" student that was going to enroll in Hope Academy…

The national idol group's lead singer, the high school idol was the topic of one thread.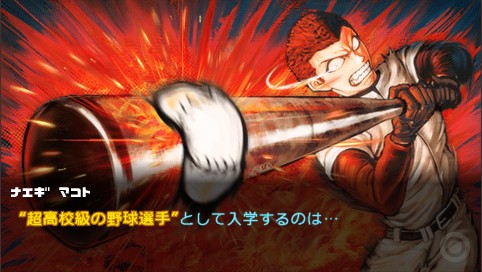 The "Super High School Level Baseball Player" student that was going to enroll…

He was on the high school tournament's championship winning team, and their ace player, batter #4. Even the professional league noticed his outstanding talent..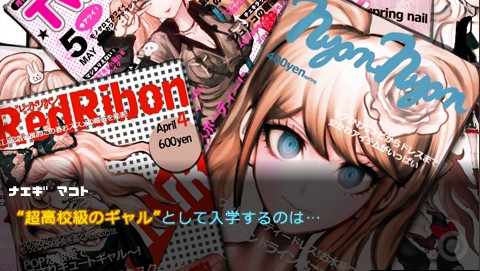 The "Super High School Level Gal" student that was going to enroll…

This popular model appeared on the covers of Gal Fashion magazines, and as a high school girl had a charismatic presence…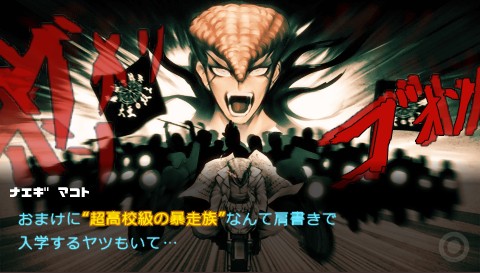 What's more, there's even a student with the title of "Super High School Level Biker Gang Leader".

He is the leader of Japan's largest motorcycle gang, and seems to have gathered the respect and fear of fellow delinquents nationwide for his dreadful acts.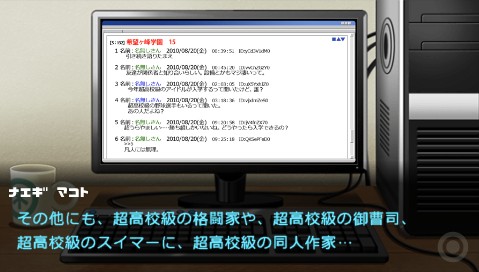 The other students include a Super High School Level Martial Artist, a Super High School Level Heir, a Super High School Level Swimmer, a Super High School Level Doujin author…

A Super High School Level Programmer, a Super High School Level Gambler, a Super High School Level Morals Committee Member, a Super High School Level Fortune Teller, etc etc.

With that, I realized how incompetent I felt, being among these prominent students…

For example, it felt like I was a Calico cat that had slipped into a pride of lions…

..but, there was something stuck in the back of my mind.

It looked like there were some students who, no matter how much I searched, I couldn't find any information on.

Those students… I was one of them, since I had no real talents…

But there were other students with no information on the boards?

Someone like me, with no talents to speak of exists?

…thinking that filled me with courage, even though I have a pitiable existence.

Well, be as it may, that still left the problem…

…of how a normal high school student like me ended up being chosen along with these "Super High School Level" students.

The reason for that…

It's obvious after looking at the enrollment notice sent from Hope Peak Academy.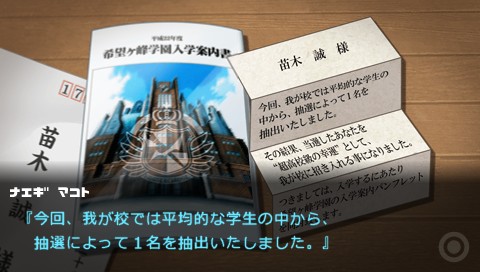 "This time, from a random lottery of average high school students, a name has been drawn."

"The result of this draw is that you have been elected to have the title of 'Super High School Level Good Luck', and thus I have invited you to attend the academy."

In other words, the reason I was chosen was simply "luck". That is clearly specified in this notice…

Really, I wonder if it'd be best to decline, but…

"Graduating was the same as already getting a successful career", hearing those words made it nearly impossible to turn them down…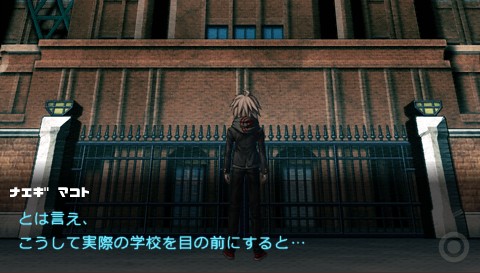 Saying that, in front of this school's eyes…

I'm definitely out of place, and a bit intimidated…

…but, I can't just stand around here forever.

Complaining and mumbling to myself, my gaze fell to the enrollment notice in my hand.

There it said "The new students will gather at the entrance hall at 8:00 am".

Until the entrance ceremony, I still had time…
Alright, let's get going now.
Yes… let's go!
I couldn't think that "it's just the first day of school", so a grandiose determination solidified within me.

I turned my legs towards the entrance hall, and walked.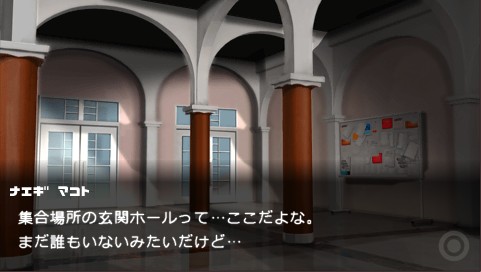 The place where we were supposed to gather, the entrance hall… this was it. It looks like nobody's here yet…

Looking at the hall's elegant clock, the time was 7:10 am.

The entrance ceremony was at 8:00am, it was still 50 minutes until then.

Of course nobody was here…

Being too nervous, I came here too early…

There was plenty of time until the ceremony, but to wait here until it started…

Right, I should go on and explore the academy a bit. To ease my nerves.

I'm already a student here, so I don't expect that it will be a problem, right?

Killing some time…

With a bit of lightness in my heart, I made 1 step in Hope Peak Academy.

With my new academy life beginning, that step was full of hope…

…or so I thought.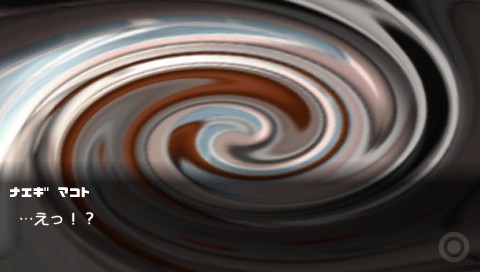 …what!?

But at the moment I made that step…

My field of vision began to spin and distort.

Soon the world dissolved like melting candy, all of it mixing together….

Spinning and spinning, becoming very muddled…

And the next moment…

Nothing but darkness.

That's when it started…

The end of my normal everyday life…

Maybe it would have been good if I noticed it at that moment…

That coming to Hope Peak Academy wasn't "Super High School Level Good Luck"…

But "Super High School Level Bad Luck".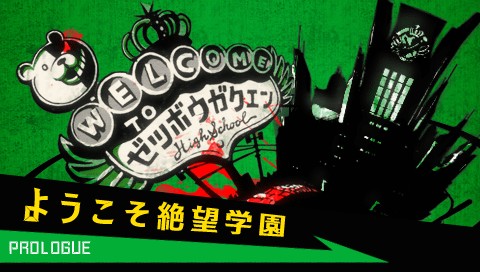 Welcome to Despair Academy: Prologue
- At this point the game will let me save, so this is where we'll end today.