Mar 31, 2014 at 3:17 PM
Overview
Ideas. Little moments of inspiration that can change it all. Are they really born? Do they come to you blowing in the wind? Perhaps they were always there, in a corner of your mind just waiting for you to look closer…
Inspire Me is a point-and-click adventure about a naughty kid that may have changed the world's history forever with his monkey business.
You must travel back in time and solve a series of puzzles while bringing inspiration to the greatest minds to turn the things back into their right course.
We will never know for sure why or how these thoughts actually became the real deal, but with your help -and a little pinch of humour!-, the world will still have its treasures and you will be there to witness the birth of some of the most amazing ideas!
The Story
Year 2043. Little Kelvin has been playing in his father's lab, even when he was told not to fool around the time machine. Now time is broken and world history is about to change forever… unless Kelvin goes back in time and helps re doing whatever he has undone, before Dr. Rubin arrives and finds the chaos!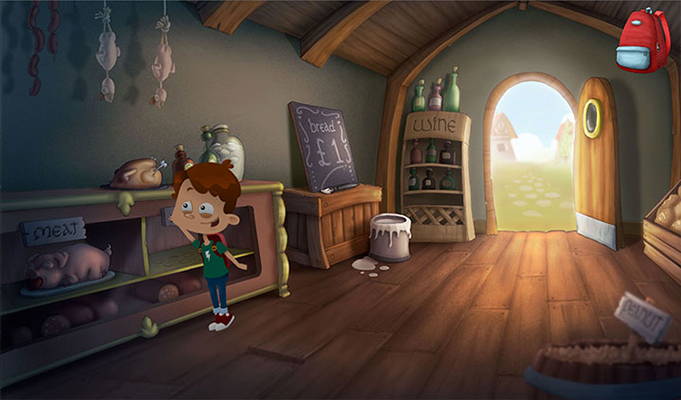 Features
The game will start with 3 scenarios, including Newton, Beethoven and Da Vinci.
We will add more scenarios with historic characters whose contributions to science and art changed the world, depending on the funding.
Can you imagine inspiring Einstein to come up with the Theory of relativity?
Or Shakespeare, writing Romeo And Juliet?
Have you ever thought how did Tesla came up with the Alternating Current?
This is your chance to be there and inspire them all!
Official Website:
www.inspiremethegame.com