Apr 11, 2011 at 4:24 AM
Forum Moderator

"Life begins and ends with Nu."
Join Date: May 28, 2008
Location: PMMM MMO
Posts: 3712
Age: 28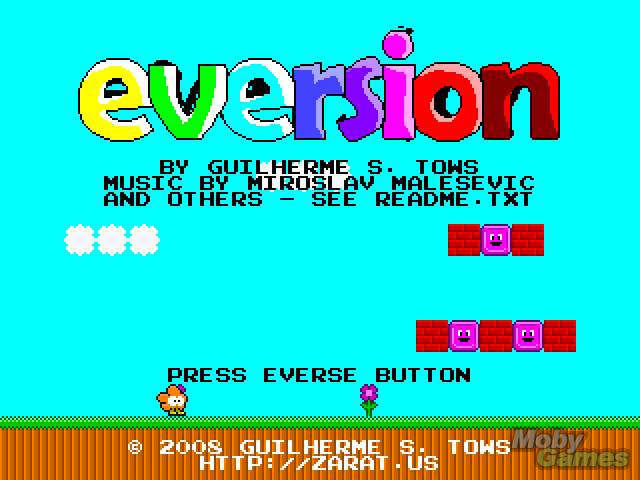 I'm surprised we don't have a thread for this game yet. (I did the search thing, which turned up nothing)
So anyways, premise of the game is simple: Collect Jewels, save princess, evert at eversion points.
Can be downloaded from the
creator's site.
Controls:
Keyboard: Arrows move, Z jumps, X everts
Joystick: Pad moves, B1 jumps, B2 everts
Best described as a simple yet fun game.
Note: people posting in this thread should use spoilers, so as not to spoil anything for anyone.