Apr 18, 2013 at 10:16 PM
CARLSOOOOOON AAAAND PEEEEETERSSSSSS!

"Wacka-Wacka-Wacka-Wacka-Wacka-Wacka-Wacka-Wacka-BLEIUP"
Join Date: May 21, 2012
Location: Location Location. Thats my motto.
Posts: 304
Age: 24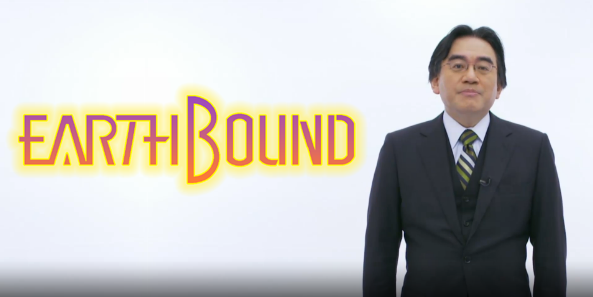 Hey all, I was on my way to checking my account on the Starman.net forums, and on the home page, I got the news that, after
spamming
gentle persuasion of the Mother 2 VC Miiverse page by dedicated fans, EarthBound, after
years
of petitions and emails to Nintendo of America(later, to Nintendo of Japan), is finally gonna be released in the west as a Virtual Console game after almost 20 years after it's original release on the SNES.
Little known fact about me, I have a huge place in my heart for the EarthBound/Mother series. I first played the game via ZSNES emulator about 2 years ago and that was when my love affair with this frequently overlooked series was born. The story, the quirky charm, the contemporary setting, and one of the most disturbing boss battles in game history, all coming together into one plastic package? What could've been better(well, egg sandwiches are a teensy bit better, but I digress)? But what about you? How do you feel about this milestone?
And finally, with the re-release of this game to western shores, I hope that this game creates new fans of the series, and for the veteran fans, a trip down memory lane to relive old adventures.
Oh, almost forgot. Here's all the related links:
April 17th, 2013 edition of Nintendo Direct
(the announcement is at 22:15)
NOA's twitter post on EarthBound
Heck, I'll even throw in an official press release for good measure