Sep 15, 2014 at 10:50 PM
After Logitech sponsored California's Women's Conference:
http://www.californiawomensconference.com/sponsor/logitech/
apparently decided to promote feminine values by encouraging woman gamers to "own" their male rivals. Unfortunately the promo team of Logitech decided to put this idea into the newest version of their Setpoint for EVERYONE... which is sort of bad, since the majority of the gamers were male. The story does not end here though, Mexican-American Juan F. Igual filed a complaint to US Institute for Gender Equality - so Logitech needs to remove the picture from the installer until 1st of October 2014, if there will be other penalties to Logitech remains to be seen.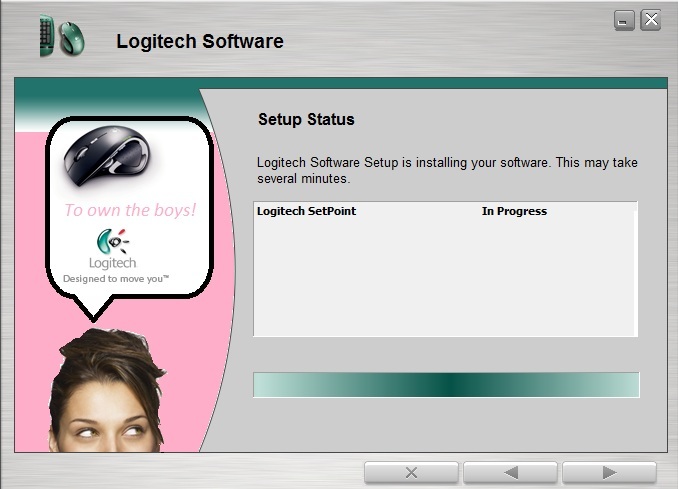 \EDIT: Since this is connected to gaming, is this in the good category or move it to Satellite lounge (but that's "not related for games")?
USER WAS WARNED FOR THIS POST - Falsifying information/General Disrespectful behaviour - GIRakaCHEEZER