Apr 24, 2012 at 11:12 PM

"Big Joe Tire and Battery Restaurant! Opening Soon! Eat at Big Joes!"
Join Date: Sep 7, 2011
Location: IT'S TIME FOR A SHAQDOWN
Posts: 541
I have a conspiracy regartding LunarSoul (MagicDoors to those who do not know) and HadenStudiso. One that you would shed tears of happieness, yet allow you to scream in horror and terror. Before I present my theory, allow me to go over several points:
POINT NUMBER ONE: JOIN DATE AND OTHER FORUM STATISTICS
First lets's lok at Lunarsoul's join date. January 13th, 2011. Now, Hayden joined the forums December 31st, 2011. How is this importsant? Well HAYDEN AND LUNARSOUL JOINED AROUND THE SAME TIME OF THE YEARS, which was around New Year's Day of 2011 and 2012, respectively.
Another Statistic that both of these members share is the amount of posts per day that they have. Loonarsoul has a little over 5, while Hayden's posts per day round up to 4. As you can tell, 4 is a very close number to 5, in case anyone did not know and wants to contradict it.
Now, there is a statistic that does not seem to go well, and this is the amount of friends and their reasons why. LunarSoul has around 40 online friends, and is very LIBERAL about it. Hayden, on the other hand, has only six online friends, and is very very CONSERVATIVE about it.
POINT NUMBER TWO: FORUM BEHAVIORS AND OTHER SHENANIGANS
Now, I don't want to go into detail for the risk of having my account b4nn3d, but the beginning of LunarSould's behavior was not the most favorable. Now, Hayden's also starting out his adventures in the CSTSF, and to some people, he also hasn't been favorable as well. [/notgoingintomoredetail]
Another behavior that they both share is their love for makig Caev Stroy moads, and live to make it as perfect as possible. Coincidence? Possibly. But in the end my point will make more and more sense.
Now in the end: here's my conspiracy theory...
HAYDENSTUDIOS AND LUNARSOUL ARE THE SAME PERSON FROM DIFFERENT DIMENSIONS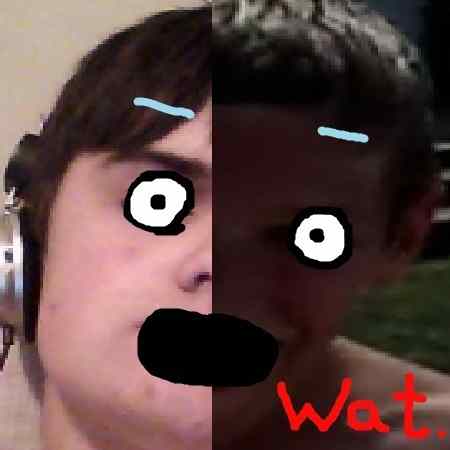 :0:0:0:0:0:0:0:0:0
also I was just notified that both of these interdimensional people have two words in their names with no spaces! Also, the second one starts with an "S!" Also, The "M" in MagicDoors looks like an "H!" THE PLOT THiCKENS