Dec 31, 2011 at 5:20 PM
Okay I give up... for now

"What is a man!? A miserable pile of secrets! But enough talk, have at you!"
Join Date: Dec 31, 2011
Location: United States
Posts: 1787
Age: 23
On
Nicalis' blog
, it states that Cave Story+ has a fourth ending. If you don't want to click the link, heres a picture: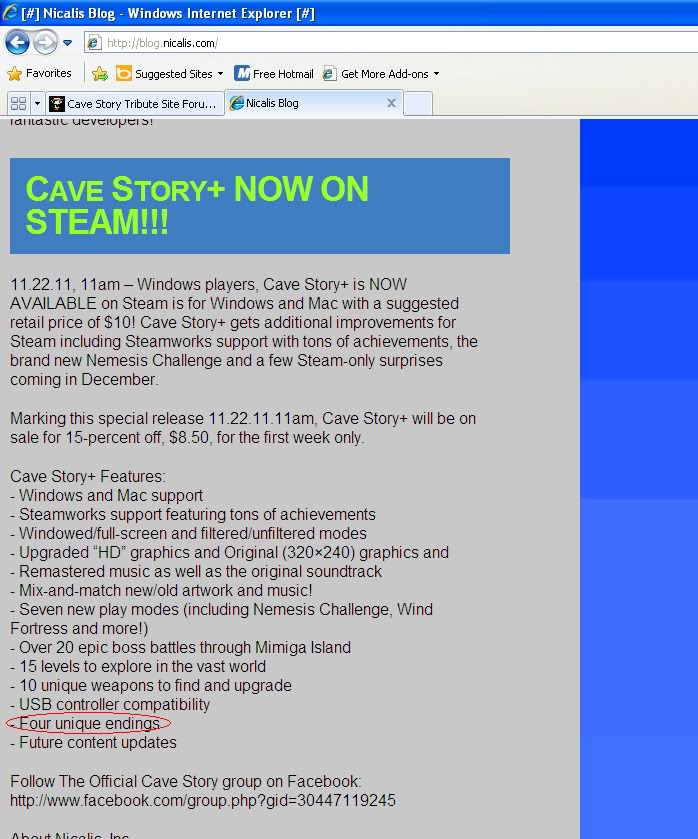 Has anyone been able to find this fourth ending? There are only three in the original. I don't think that the mimiga mask altered good ending counts as a unique ending, so it's something different. What do you guys say?