Jul 4, 2017 at 7:17 PM

"Wow! The more I drink of this magical beverage, the more games I can play! Wheee!"
Join Date: Dec 27, 2016
Location:
Posts: 29
You are absolutely right that there are no levels, and that saying so would constitute a "lie," but I think the point is kind-of beyond that. NICALiS are just trying to overstate the content of Cave Story and what they've added to it.
I would like to argue that the Spur's only mechanical resemblance to the Polar Star is the fact that it uses one of its bullets. Besides this, the weapon is quite unique. I'm surprised nobody has argued that the Polar Star and the Machine Gun are mechanically similar enough to constitute them not both being unique.
Please do so.
Also Cave Story+ 'v1.0' didn't have Curly Story...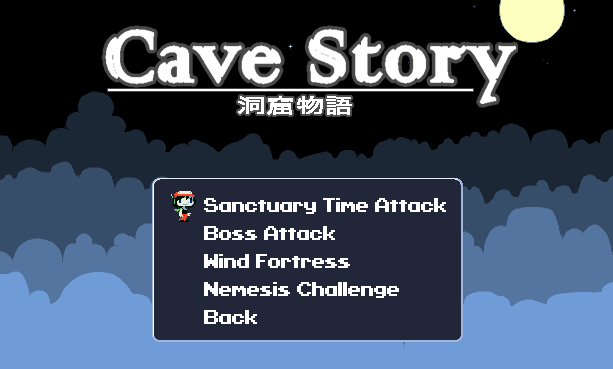 Here is a link:
http://cavestory.wikia.com/wiki/Daisuke_Amaya
And that's strange, maybe my memory is fooling me about the Machine Gun Challenge or I'm thinking of the second version?