Oct 21, 2012 at 1:52 AM

"Fresh from the Bakery"
Join Date: Jul 17, 2012
Location: Florida
Posts: 17
Age: 29

A CAVE STORY:
EPISODE 1
(WORK IN PROGRESS)​
UPDATED DAILY!​
INTRODUCTION:
Hello everyone! I figured it would be a cool idea to have a thread that I update as we work on our episodes to give you some sneak peeks into what we are doing. At this current posting, I rendered a few shots that I've done 100% in After Effects. the music is also recomposed by us as well. So a completely new soundtrack to go with the machinima!
STORY:
Our cinematic machinima series is going to retell the story of Cave Story with some of our own creative changes to fir the film format. It is going to be using voice acting instead of text boxes.
PROGRESS:
Episode 1: The first
EIGHT
shots are done. That equates to
TWO
scenes. Voice acting is
75%
done!
I made some creative changes to the stages visually. Things such as removing powerups and various aesthetic changes. remember, we're telling the story in a different format so things are going to have to be changed.
What do you guys think?​
FIRST CAVE PROGRESS​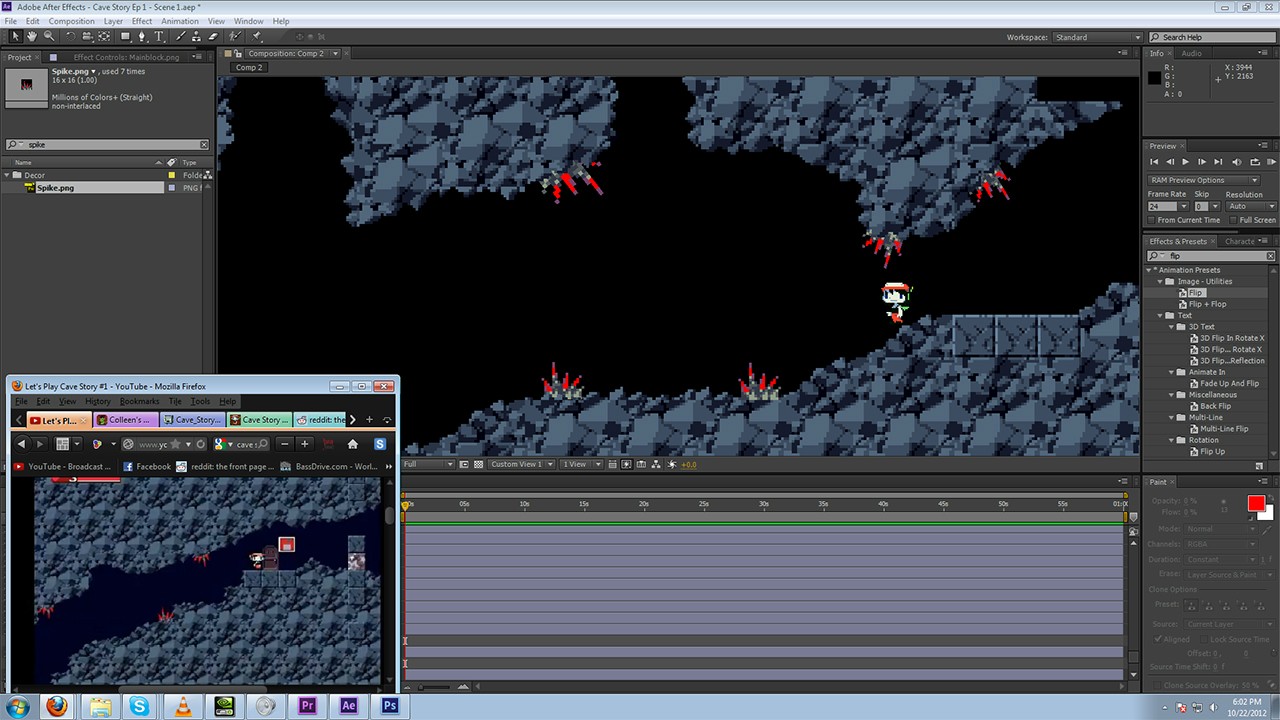 ​