Apr 1, 2015 at 10:16 PM
leader of the meme team feat. tom, snaf and polad

"The Ultimate Sword of Extraordinary Magnitude"
Join Date: Jan 24, 2014
Location: Polar✪
Posts: 298
So today I was at a garage sale like any other, browsing through a collection of old games. The woman running it was an old vietnamese lady, whose son had left behind an impressive collection of old, one-of-a-kind games! Of course, I wasn't really going to buy any of them - even as a joke - but one in particular caught my eye.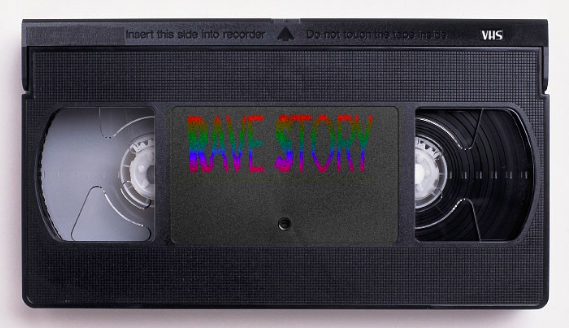 Of course, the rainbow-text was eye catching, but I was forced to do a double take. "Rave Story?" I said aloud, wondering if my eyes were deceiving. The old lady, who had been watching me look through her stuff (and not noticing someone stealing a box full of jewelry) commented that it was her sons "Favorite Game" and that he would "Stare at it for hours". She, of course, didn't know that I was the original creator of the game; how could she? Of course, I didn't need to buy a copy of my own game, but it was on VHS. An impressive feat, porting it over must have been. Even if it was without my consent. So I bought it for the novelty.
And it's about as bootleg as it gets. For starters, it...well, I recorded some footage on my Exakta RTL 1000.
See for yourself.
(Click the link.)
If for some reason you want to try this out for yourself, be warned, it was in pretty bad shape when I extracted the file from the DVD. It may not work right. I know for a fact that the
Switch Weapon Buttons
and the
C Button
crash the game
; just don't press those and everything should be peachy! Infact, only move, jump and shoot. That's all you need, really. And it's definitely worth sticking through to the end for, even though it's short. Enjoy.
Get it here.