Apr 1, 2017 at 3:29 PM

"No! Don't OPEN that DOOR!"
Join Date: Apr 1, 2017
Location: in my room
Posts: 0
Hiya! Longtime lurker here, but I've come to you guys looking for assistance. What with? Well...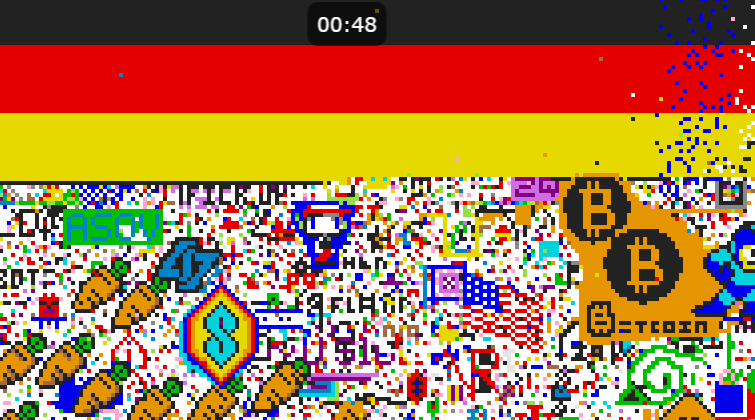 Every year, reddit has a new social experiment/fun activity, and this year, we've got a massive tileset where every person has a 10 min. cooldown on placing a pixel. Despite the odds, /u/goawaysab managed to make a Quote by himself in sixteen hours, and it's findable at
https://www.reddit.com/r/place/#x=291&y=876
.
Unfortunately, it won't last long under the fire of thousands of users brigading any and all art that they find. It also doesn't have a Curly.
This is the second day /r/place, the canvas, has been online. Nobody knows how much longer it will be, but I think we can do plenty in the meantime. If any who qualify could work on the art or even place one pixel, it'd be very much appreciated. Good luck, guys! Thanks again!
*Note: The blue border is protective; it can be built up and maintained just like the rest of him.
EDIT: By the way, if you want the /r/cavestory discussion link,
https://www.reddit.com/r/cavestory/comments/62ov33/with_rplace_newly_up/
Last edited: