So. I hear that many people do not know how to use the hex editor. Well here is a guide to help you understand it better.
First:
Offset = address = where a value is located.
Value = erm... a value...
DOWNLOAD THE RECOMMENDED HEX EDITOR FOR CAVE STORY:
(link gonna be provided soon lol... o.o)
<-- Never came and never gonna come. I'm evil :E
Pictures included!
This column is the column of offsets.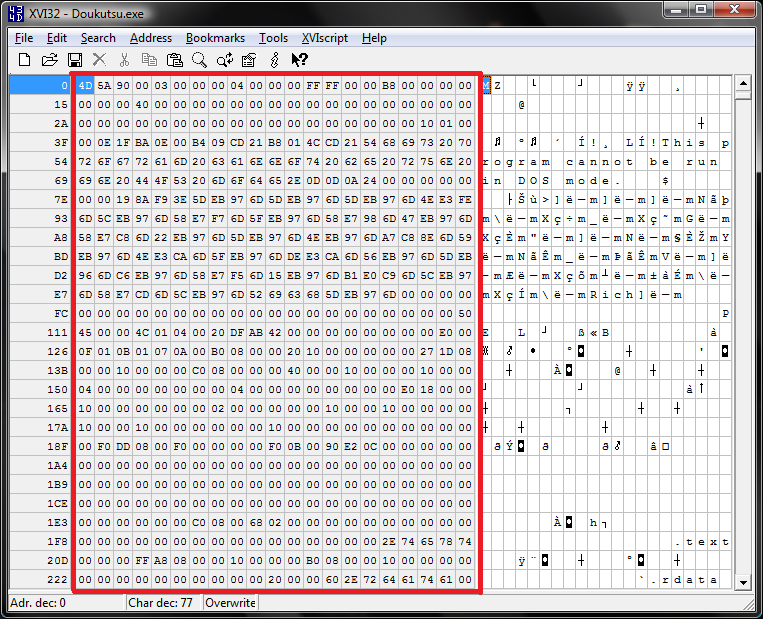 This column is the area where the values are shown.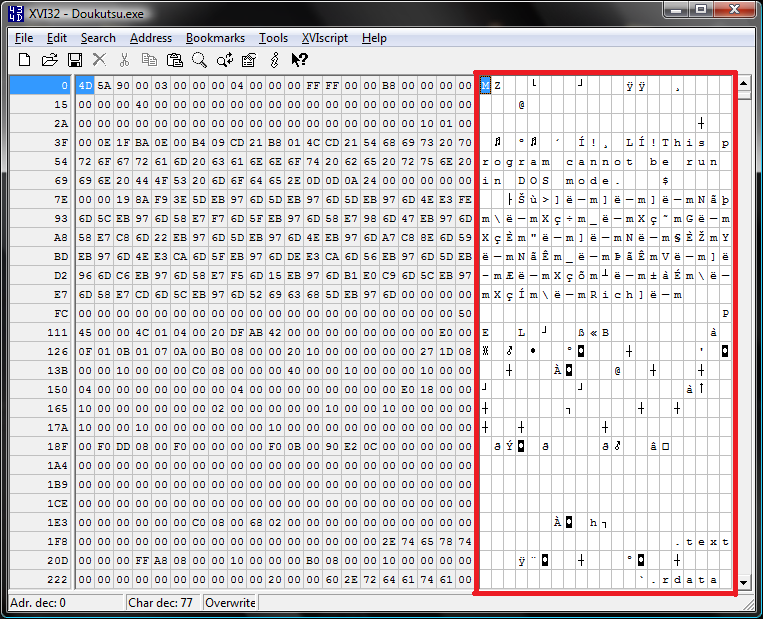 And this column is the area where the text is shown (although the text isn't relaly that important when hacking Cave Story). Each 2 digit value represents a character in the text area.
edit - fixed typos rofl.
Edited by Metalogz, 21 June 2009 - 08:55 AM.