Hmm? Time with the clock room? So far as I'm aware nothing in Cave Story is timed like that; all that matters for opening the chest is getting there on the good ending track. The scripting method is just not built with any sort of timer in it, and the chest appears to be a normal event to me.

I'm talking about the chest where you find the stopwatch, which is only used if you go into the final area in the normal game. Speed runners get it so they can gloat about how fast they can run that final part of the game.
Never noticed that slope thing in the Chimney, could you get a screenshot?

This area, standing right there is fine, but if you want one square to the right, you can't go back, and the only thing you can do it jump, which ends with you here: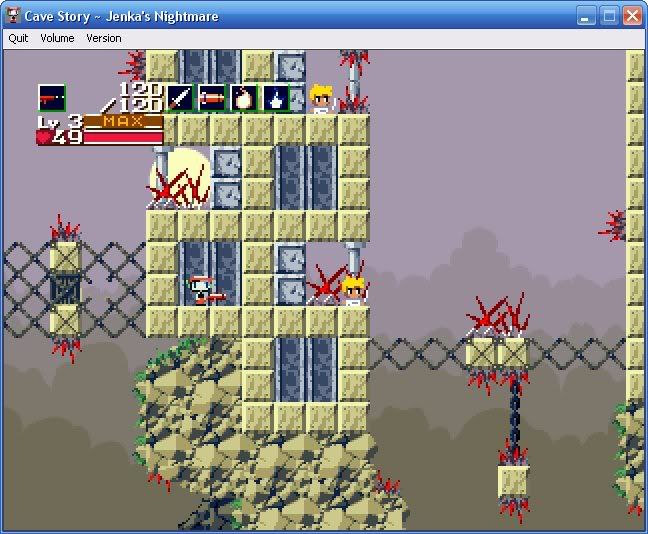 The only thing you can do now is restart the game from the last save point.
Oh yeah, going back to play reminded me of another glitch. The Genesis Teleporter is glitched, where every time you try to use it, it gives you the address chip if you don't have it already, or if you've already given the chip to Sue.
Anyways... the only area that I haven't done yet would be the egg corridor, mostly because I'm stuck at the door at the end. I'm going to go ponder on how to open it now.