Yes, I'm here to ask you, one and all, to help me with aiding an ailing game, one that has a gameplay very similar to Cave Story, it's creators, devoted to provide great fun for the players of it, which is hampered by the fact that it is all in Japanese.
What makes this game so different from Cave Story is that it's actually larger, with less conversations and a more Castlevania-feel, and the fact that the creators have actually made an editor which you can download at their website.
Oh, their website, it goes down PERMENANTLY near December, they are losing funds to keep it up, the poor guys have worked so hard on such a wonderful game, and I'm afraid I'm not gonna let their master-piece fizzle away.
It's a crying shame, the game is extremely modable, each graphic file is a bitmap, and the editor is extremely in-depth, although almost impossible to use due to lack of English, now, this is what I request of anyone who can help, we need assembly hackers and so forth to insert text, and take text out, so we can translate it, the Japanese font patch for Windows doesn't seem to want to install itself onto my PC, but I can view it in a browser for some reason, but non-the-less I will try to pull as much as I can for this project.
Seriously, this game is crying out for some love, guys like ShiningPhantom, RuneLancer, etc, you are all very experienced in moddifying Cave Story, changing values with HEX editing, etc, I think you guys would love playing this game, the amount of devotion put into it is fantastic, but enough of this rambling, let's see some screenshots.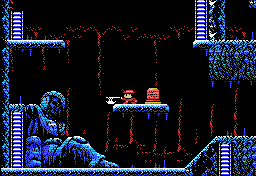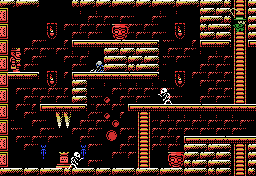 The main website is here;
http://naramura.kdn....msx3/g3project/
Direct Downloads;
Game
http://naramura.kdn....na/lamulana.zip
Editor
http://naramura.kdn....ara/la_edit.zip
The creators are having a joke currently with the picture at the homepage, they've dressed the characters in Tu-Tus, so don't be put off by it
.
Seriously guys, the website shuts down in December, if we can translate this project, maybe we can perserve the game, keep it so that other people can have the chance to play it, maybe like the page for Cave Story, I really want to see this game given the full credit it deserves, if you want to help, please just PM me, I'll tell you some more details about it.
[EDIT]God damn it [ I M G ] doesn't seem to work here...