OBEY MY ORDERS!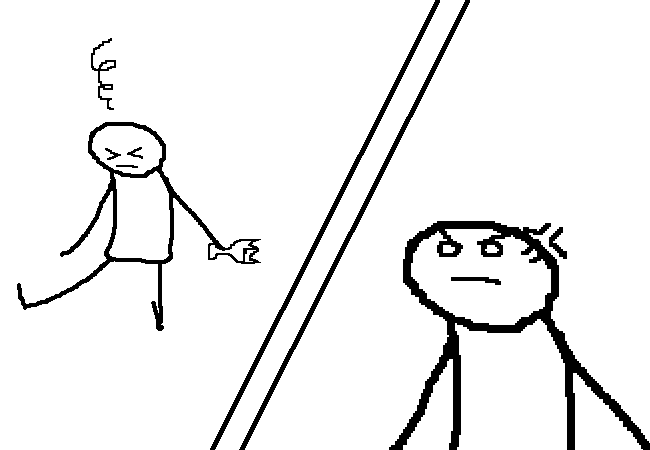 Okay, picture, IT'S ON!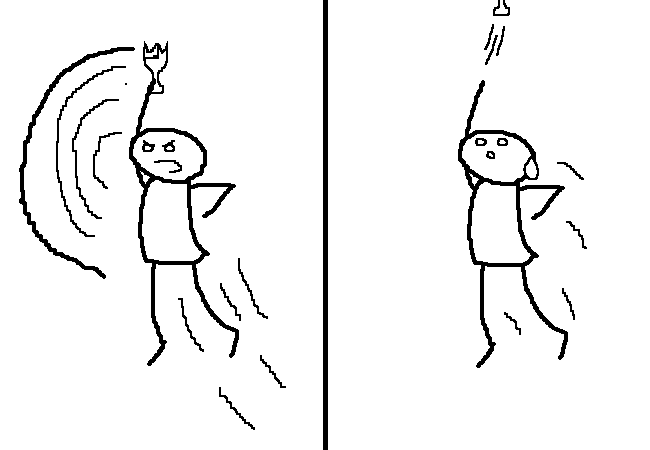 You yell, jump and swing your broken bottle at the picture from Hell- WHOOPS!! Being the clumsy man you are, you let go of the bottle mid-swing and it flies off to the sky.

Since there should have been at least some stuff left on your hat, it should be dried and hard now. Put it on and turn it backwards with a shiny background effect!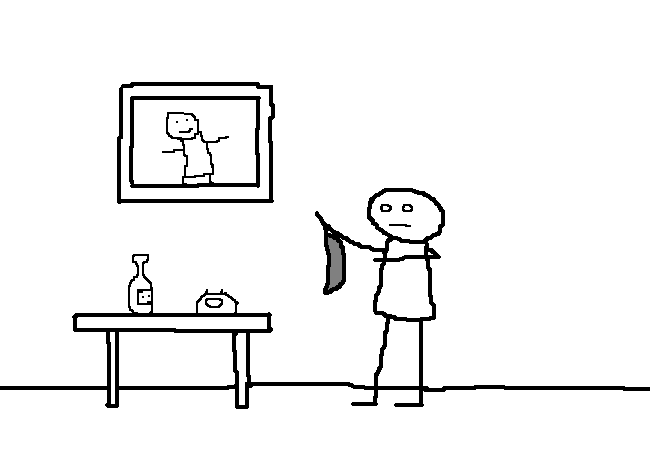 You notice that the hat is now completely dry and take it off the warmer.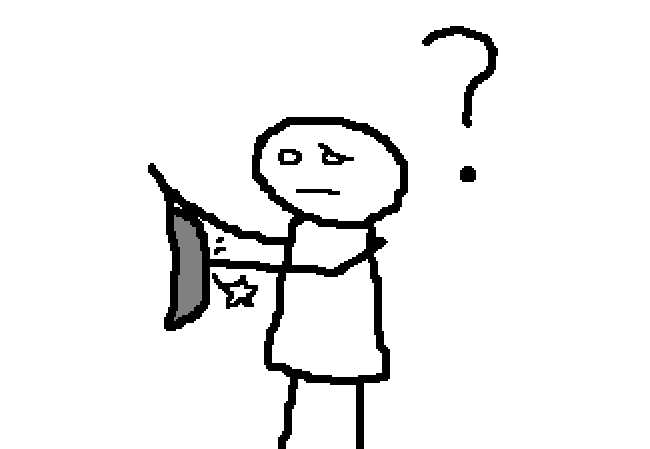 CLUNK! The hat is now completely hard. You're glad that you weren't courageous enough to put it on your head in a cool way, or you would've most likely rendered yourself unconscious.

Also get pumpkin.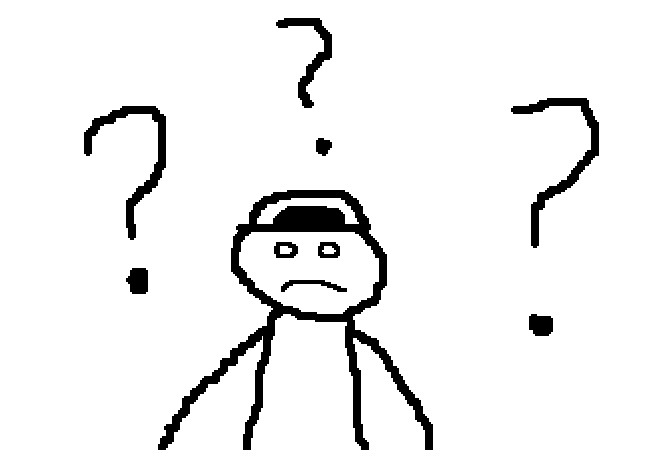 Why would you use others' running gags? You're more than capable of creating them yourself.

Pick up and put that second bottle that appeared in your inventory. Stand on the table, remove the picture and search for hidden passages
Look behind the picture, hoping to find a wormhole!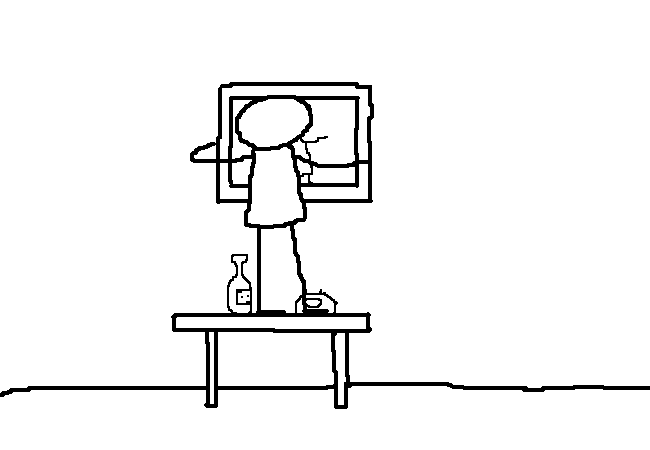 You pick up a *Bottle* and climb onto the table, then grab the offending picture like you should have in the first place.




You remove the picture and OH MY GOD! It's...

TO BE CONTINUED!
[Okay guys, I'm taking a break here. Now, please post what you want to be behind the picture, and I'll use the best idea tommorow.]